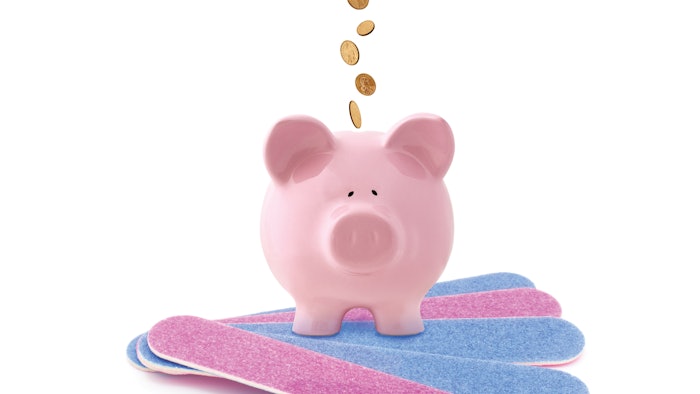 We all know we cannot do nails without nail files. Whether you use glass, foam, wood or metal, files play an integral role in our services. There are differing opinions and preferences on what types are best, what grits should be used and whether we can or should reuse files between clients. But, one thing that all files have in common is they play a big role in our service costs. Files can be expensive; let's face it. Sometimes they are upward of $1 each, and thinking of spending that much on such a utilitarian item can seem excessive or wrong. When every dollar counts in a service price, "sacrificing" this much on one relatively boring item—no matter its importance—usually leads to going cheaper or finding ways to maximize usage. But, should files be seen as a tedious expense? Or is this just a symptom of a much bigger problem?
Continue reading about cutting corners at the salon, calculating incorrect prices and how you can introduce the triangulation process to your salon in the July/August 2021 issue of our digital magazine. 
About the Author
Elizabeth Morris is a licensed nail tech, member of NAILPRO's 2021 advisory board, educator and owner of The Nail Hub (@thenailhub).