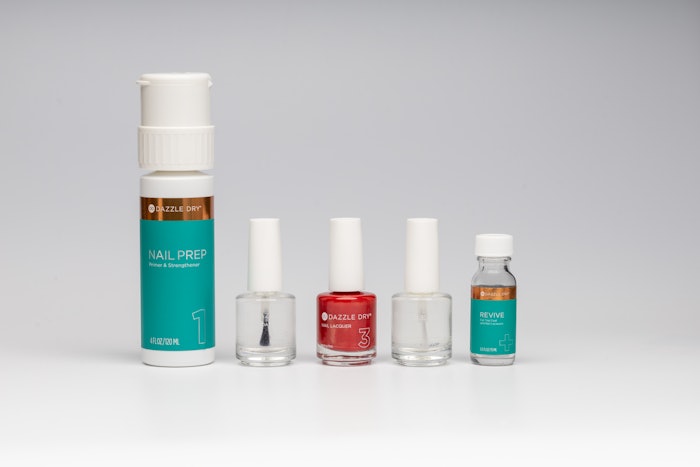 Dazzle Dry is a revolutionary, environmentally-sound lacquer system that dries worry-free in five minutes and lasts more than seven days
Developed by renowned bio-organic chemist Dr. Vivian Valenty, Dazzle Dry's four-step system delivers high-performance wear and protection, promoting healthier and stronger over time.
Formulated with a polymer technology that enables it to expand and contract with the nail, Dazzle Dry polish stays on longer without peeling or chipping. It's also free of acetone, toluene, formaldehyde, TPHP, nitrocellulose, camphor, formaldehyde resin, ethyl tosylamide, phthalates, xylene and MEK. 
Key benefits of the Dazzle Dry system include:
Fast, under five-minute dry time 
No lights, dryers or fan exposure needed
Non-toxic
Manicures last up to 14 days and pedicures up to 30 days
Easy removal with any nail polish remover
No expiration or yellowing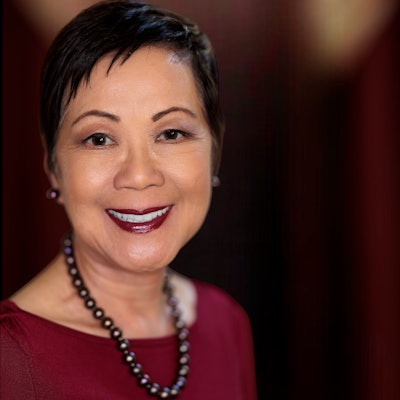 Dazzle Dry's four-step nail system comprises the following steps: 
Prep – A simple swipe removes oil or lotion so base coat glides on seamlessly.
Base Coat – Formulated to keep polish lasting longer.
Lacquer  – Long-lasting and formulated exclusively for the Dazzle Dry system (160 colors available)
Top Coat  – Quick-drying, non-yellowing and protects against abrasion; available in high gloss or matte finish.
+  Revive  – Restores consistency of top coat and nail lacquers so they're good to the last drop.    
Follow Nailpro on Instagram and subscribe to our free daily newsletter to receive the latest news for nail professionals.