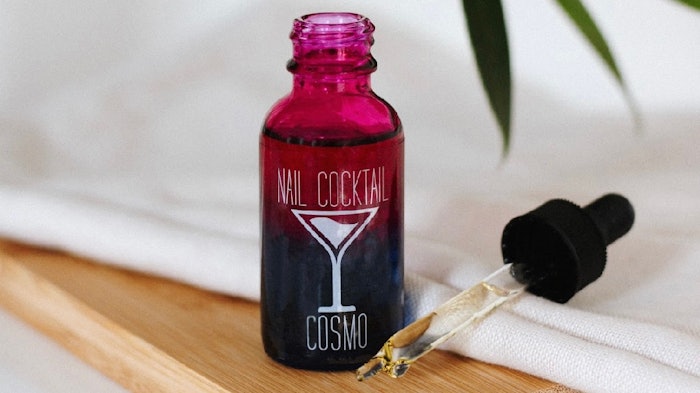 Nail Cocktail's hydrating cuticle oils smell just like your favorite cocktail!
Nail Cocktail cuticle oils are available in 30 ml dropper bottles and portable pens. The brand's newest oil, Cosmo, features rich notes of fresh pineapple, coconut, lime and grapefruit that call to mind a refreshing cosmopolitan.
Each bottle of Cosmo cuticle oil contains Carnelian crystals that help boost confidence, empowerment and overall energy. 
Belly up to the bar and follow Nail Cocktail on Instagram.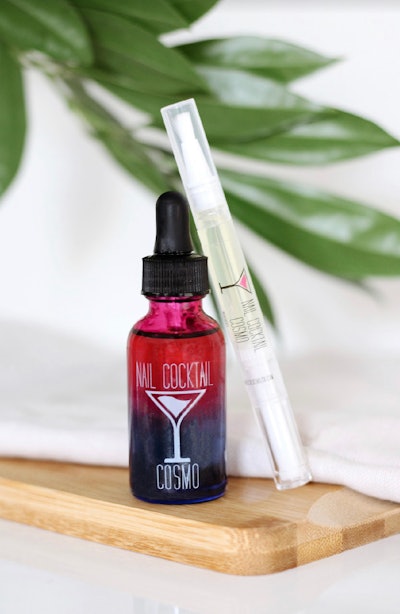 Follow us on Instagram and subscribe to our free daily newsletter to receive the latest news for nail professionals.