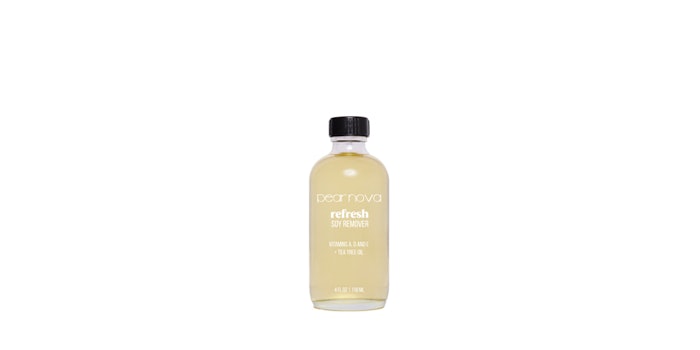 Courtesy of Pear Nova
The Refresh Soy Remover is a nonacetone formula that gently removes classic nail lacquer while nourishing nails and surrounding skin with vitamins A, D and E.
The remover contains tea tree oil, which is known to aid in soothing painful and irritated cuticles. Tea tree oil also contains antibacterial and antifungal properties, which will help prevent nail fungus, perfect for clients on nail health journeys.
As a way of celebrating the launch, Pear Nova is giving a free Growth Green Tea Cuticle Oil with the purchase of the Refresh Soy Remover from Aug. 24-31, 2021.
Pear Nova is a female-owned, Chicago-based nail brand that brings together both fashion and beauty.