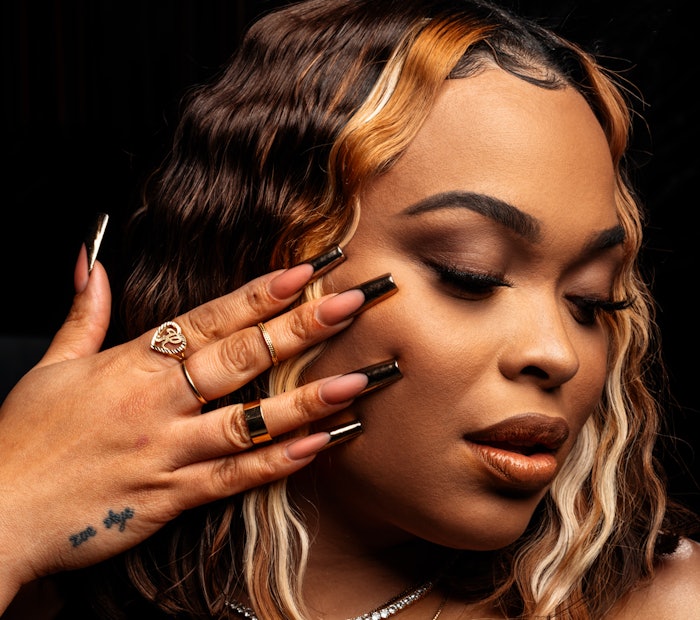 Celebrity nail tech Chaun Legend has collaborated with Aprés Nail on the creation of Sculpted Square XXL Gel-X tips.  
The tips combine Peth's neo-retro take on the 90's square nail shape with Aprés Nail's soft-gel formula. The launch comes a year after Peth's initial product release with Aprés Nail, the Sculpted Tapered Coffin Extra Long Gel-X.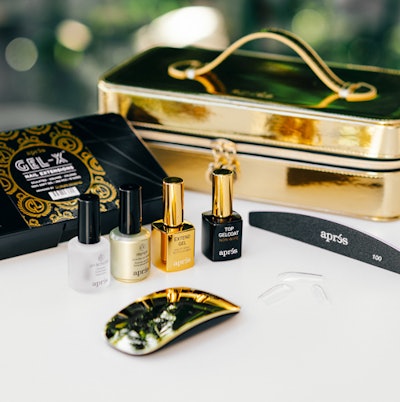 "Chaun has been an influential force in the nail industry.  We were excited to collaborate with him again for this release to showcase the art form behind his unique XXL square tip style. Since his first product release with us,  our effort has been to make his tip shape accessible and achievable for nail technicians and clients that wish to obtain  Chaun's unique build,"  said co-founder of Aprés Nail Carol Ma.
"Aprés Nail continues to set new standards, Gel-X being one of them. I hope with my new tip shape, those who wish to wear sets like the ones they see on my Instagram feed will be able to achieve the look in their favorite nail salon or at home," said Peth.