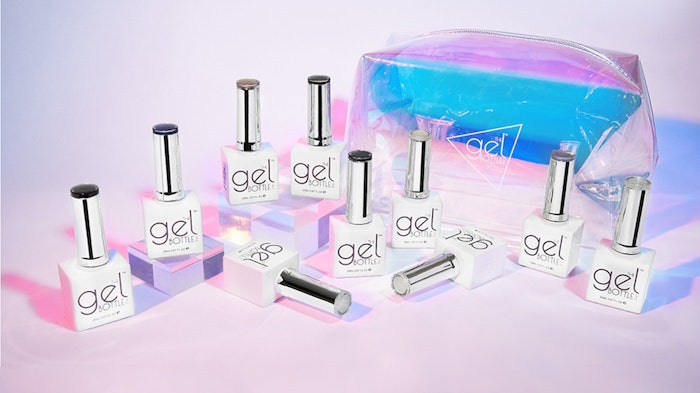 The collection features eight new shades plus a TGB first: two non-wipe glitter topcoats to give any color a starry shine. The polishes are highly pigmented, non-yellowing and have a long-lasting formula.
Colors in the Collection:
Moon Dust- Ultimate glitter top coat
Starlight- Holographic glitter top coat
Nebula- Pearlescent shade with a blend of lilac and shimmering pink
Infinity- Deep purple with an iridescent sparkle
Full Moon- Opaque white glitter
Galactic- Charcoal grey with silver shimmer
Supernova- Shimmering pink and gold shade
Eclipse- Red shade with red sparkles
Solar Flare- Copper shade with gold and bronze sparkles
Elektra- Blue polish with a metallic finish
And to celebrate this new launch, on November 23, 2020, the company became the first and only gel polish collection to go to space. The products were attached to a specially fabricated metal rod and environmentally friendly weather balloon. As the polishes were lifted into the upper stratosphere, the views are breathtaking! Then, once the balloon hit a certain point, it popped and was tracked as it fell back to Earth. The products were safely retrieved and now sit proudly in The GelBottle's home office.
Inspired by her love of glitters and shimmer, The GelBottle founder Daisy Kalnina explains: "Being creative, choosing colors and coming up with crazy concepts is what I love most about my work! I'd been finding these incredible glitters to add to the collection, and later that night I just thought, 'OMG, how amazing would these colors look being photographed in space as they are all pretty cosmic?!'"
Check out the video for yourself!