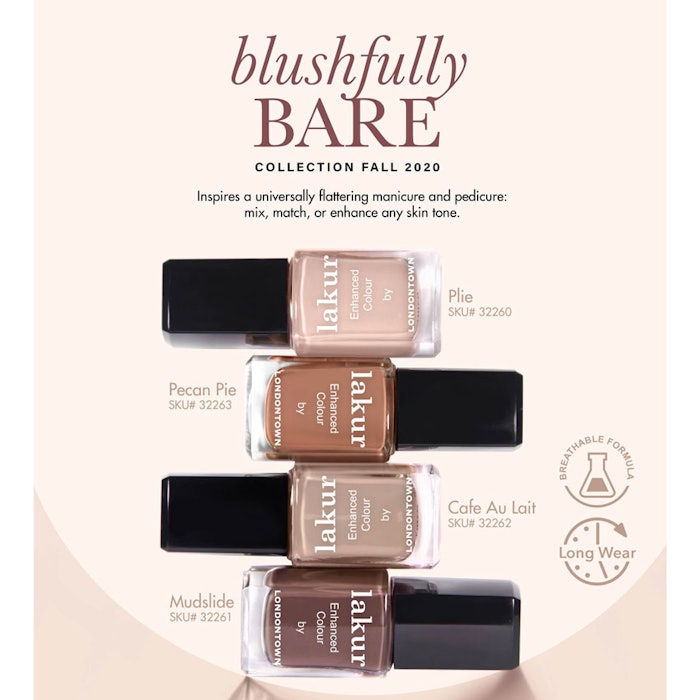 Londontown has launched Blushfully Bare, a limited-edition collection of nude nail polishes suitable for every skin tone. The collection is full of cool-toned browns, not just the pink-toned beige that is ever so popular.
The Blushfully Bare Collection Includes:
Plié: a sweet, subtle fawn reminiscent of the classic pink-peach ballet slipper
Café au Lait: a creamy taupe—the perfect ratio of milk to coffee
Pecan Pie: a tawny milk chocolate with depth, featuring burnt orange undertones
Mudslide: a deep, decadent brown on the cool side—with notes of taupe
All Londontown nail polishes are formulated without the toxic ingredients used in most nail polishes on the market.