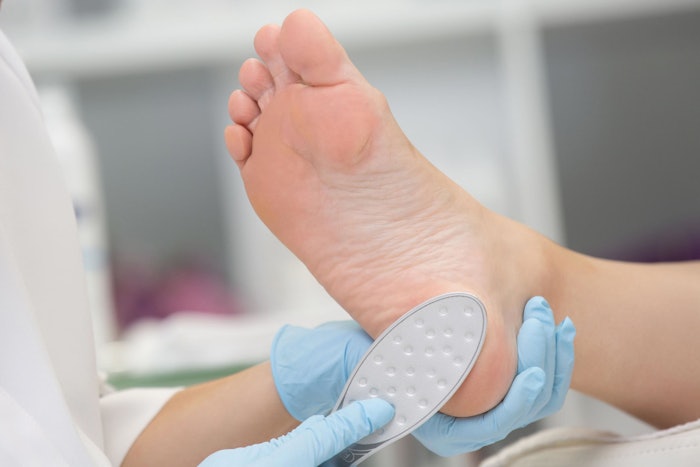 Footlogix has released a waterless pedicure and the steps to make it a wonderful experience for your client.
How-To Steps:
Note: The technician can use Footlogix Exfoliating Seaweed Scrub before using the Callus Softener.
Apply a small amount of the scrub into the palm, emulsify with a lot of water, which will help give it a slip.
Apply and massage the foot and leg upward.
Take a damp towel, and wash off the scrub.