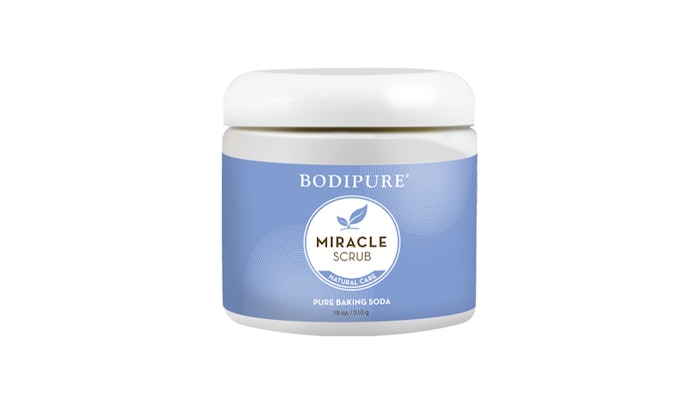 Bodipure, which was founded more than 30 years ago, was the first spa pedicure line that included foot scrubs and polishes.
The company has since expanded its offering of body products, including massage creams and oils, body baths, mud and lotions, and hand and foot keratin treatments.
2 Bodipure You Should Know About
Baking Soda Miracle Foot Scrub: One of the safest, most natural and versatile materials found deep beneath the earth, baking soda neutralizes and balances the skin's pH, leaving it smooth and refreshed. Exfoliating baking soda particles naturally clean, while stimulating circulation. Miracle Scrub is powerful and effective cleanser leaving the feet like never before.
Keratin Gloves & Socks: Keratin Gloves and Socks are simply slipped on, the emulsion is massaged into hands and feet and after 20 minutes, skin is soft and moisturized and nails are stronger. It is free of paraben and triclosan making it safe for users and the environment. The disposable, one-time-use pouch also provides a more sanitary application. These revolutionary waterless, all-in-one Keratin treatments can be easily applied and add extra pampering during any mani & pedi nail treatment.