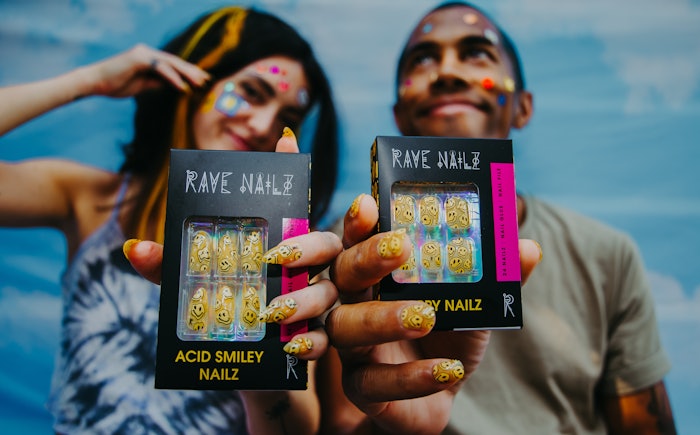 Courtesy of Rave Nailz
Do you love the festival season and the vibrant, colorful and fun atmosphere it brings? 
Rave Nailz is here to help you keep the festival vibes alive all year long with their bold and colorful nail designs.
Their collection of nail wraps, stickers, and press-on nails are perfect for anyone looking to add a pop of color and personality to their look. Whether you're headed to a music festival, a night out with friends, or just want to brighten up your day, Rave Nailz has the perfect design for you.
From holographic prints to neon colors and glitter accents, their designs are inspired by the latest trends and are sure to make a statement. Their products are also easy to apply and remove, making it simple to switch up your look whenever you want.
At Rave Nailz, they believe that everyone deserves to express their individuality and creativity through their style, and their nail designs are the perfect way to do just that. Their products are also made with high-quality, non-toxic materials, ensuring that your nails stay healthy and strong while looking great.
Dream Nailz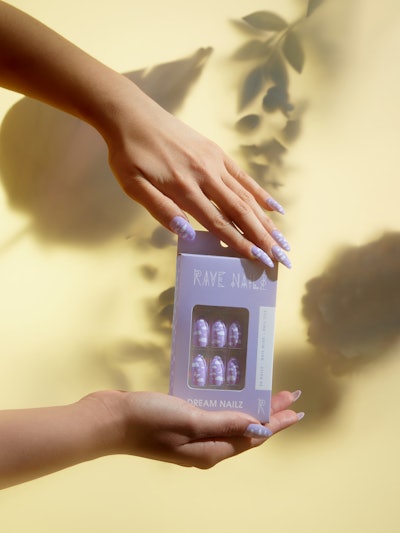 The Dream Nailz are short stiletto, matte pastel lavender press on nails with white ethereal designs all over. These cloudy fake nails are easy to apply and have a salon-quality finish. Take us to heaven, angel.
The Groovy Nailz are an ultra long coffin nail- their first of this shape! All 24 nails have a unique design, featuring groovy swirls, Powerpuff Girl reminiscent hearts, and shades of brown and pastel pinks, oranges, and purples. Tiny crystals are secured onto many of the nails. These bejeweled, 70s nails are show-stoppers.
The Acid Smiley nailz are short stiletto, clear yellow press on nails with trippy smiley designs all over. These glossy fake nails are easy to apply and have a salon-quality finish. Take us right back to the 90s!
All products are available for purchase on Rave Nailz's website www.ravenailz.com