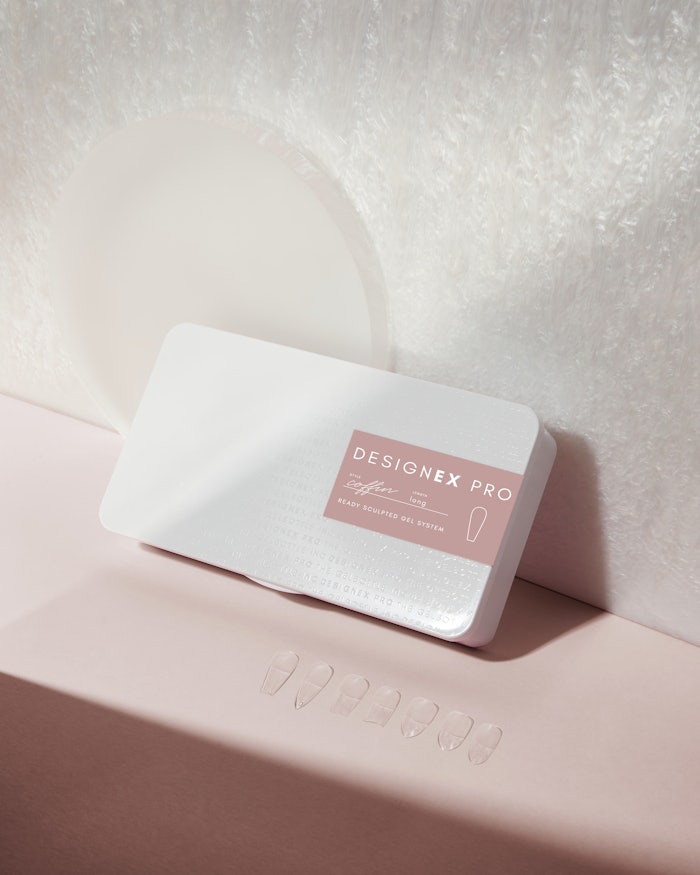 Courtesy of The GelBottle Inc.
The DesignEX PRO system provides extensions in a flash. The pre-buffed inner tips come in several shapes and lengths with a  sculpted apex, which saves time during application and eliminates the need for an e-file.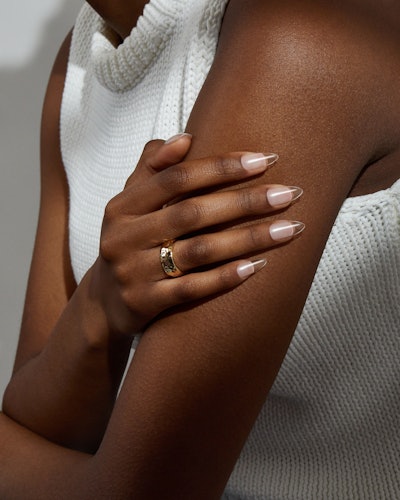 Shapes and lengths include:
Long coffin tips
Long stiletto tips
Medium almond tips
Medium coffin tips
Medium square tips
Medium soft almond tips
Short oval tips
These extensions last four-plus weeks, blend seamlessly and flex with the natural nail for ultimate comfort. 
The Starter Kit includes: 
USB Flash Lamp
Up to two of each tip box (so a maximum of 14 boxes of tips because there are seven shapes in total), which will be selected from a drop-down menu
All-In-One BIAB
New white half-moon 100/180 grit buffer
New white half-moon 120/180 grit file
Starter Kit Bag