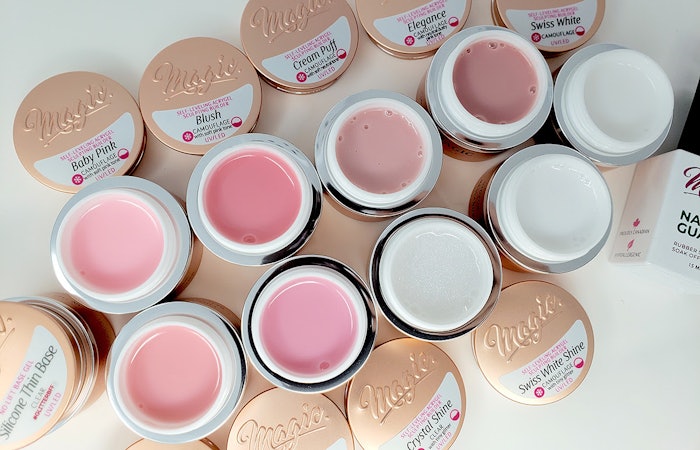 Courtesy of Magic Gel
Magic Gel has released its new self-leveling Acrygels!
Magic Gel's Acrygels are strong like acrylics but are self-leveling like gel. With the Acrygels, there is no mess, liquids or spatulas. 
A self-leveling formula means faster sculpting, better results, much less filing and no lifting between appointments.
These Acrygels come in no-heat formulas, keeping your clients comfortable every second. 
These new formulations come in nine different shades:
Baby Pink Builder
Cream Puff Builder
Blush Builder
Elegance Builder
Romantic – Warm Builder
Romantic – Cool Builder
Crystal Shine Builder
Swiss White Builder
Swiss White Shine Builder