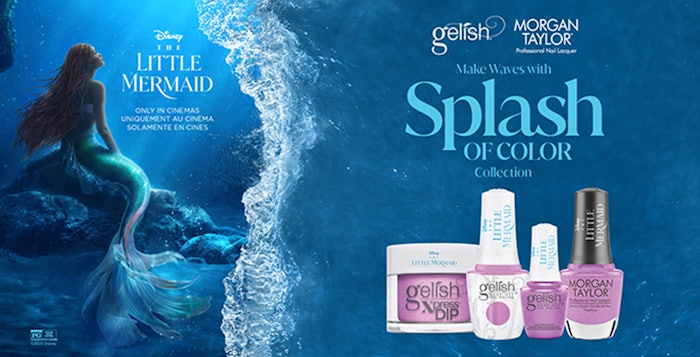 Courtesy of Gelish and Morgan Taylor
This summer, Gelish and Nail Alliance are going under the sea! 
In honor of the upcoming release of Disney's "The Little Mermaid," Gelish and Nail Alliance are releasing their Splash of Color collection for Summer 2023. 
The collection features six colors, available in a soak-off gel polish, Gelish's signature minis, Morgan Taylor lacquer and Gelish dip: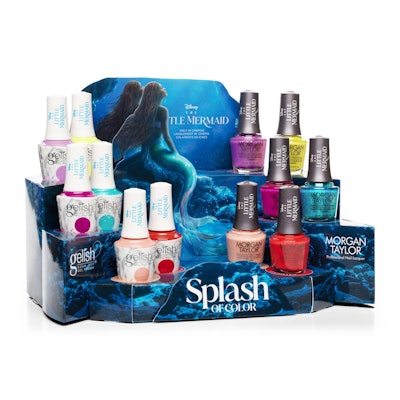 Corally Invited: peach coral creme
Let's Crab a Bite: fiery tangerine pearl 
You Octopi My Heart: fuchsia creme 
Ride the Wave: aqua teal glitter 
Tail Me About It: light lavender shimmer 
All Sands on Deck: yellow pearl 
The collection is available on Gelish's website.