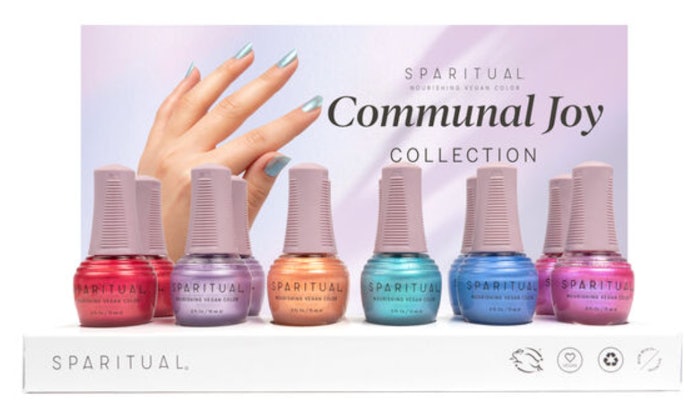 Courtesy of SPARITUAL
SPARITUAL has launched their Summer 2023 Nail Collection. 
Entitled Communal Joy, the collection contains six bright, cheerful vegan polishes that invigorate community and fun. 
The collection in inspired by six joyful communal experiences that put a smile on our face and connect us to one another in ways that lift us out of residual feelings of loneliness and separation into a sense of belonging and wholeness.
The polishes included in the collection are as follows: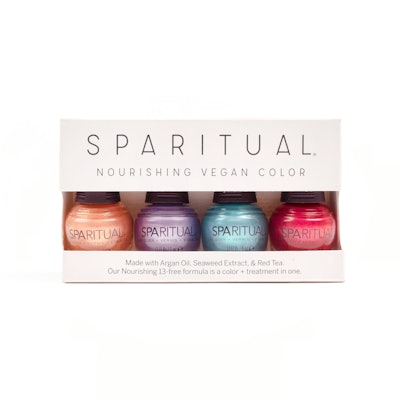 Jazz in the Park – coral gold shimmer
Friends & Festivals – purple satin shimmer
Communal Joy – iridescent citrus shimmer
At The Boardwalk – electric blue shimmer
Hot Spring Hopping – periwinkle pearl shimmer
Community Gardens – blue + purple sparkle
SPARITUAL's nourishing vegan colors are formulated with soothing red tea to revitalize the nail surface and seaweed extract to slow the effects of aging.
The collection is available for purchase at www.sparitual.com.