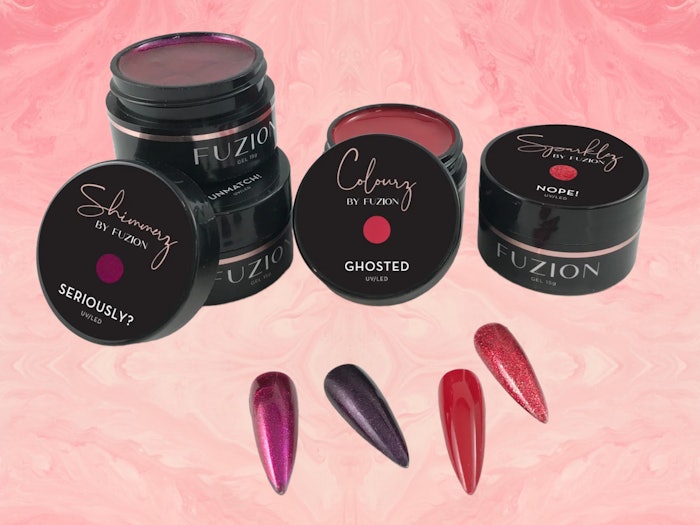 Dating app drama? Fuzion's new Valentine's Collection will have you swiping right 👉
Get inspired to create dramatic Valentine's Day nail art for your clients using the Valentine's 2023 Collection from Fuzion Gel.
The collection includes the following four shades with names inspired by dating app DRAMA: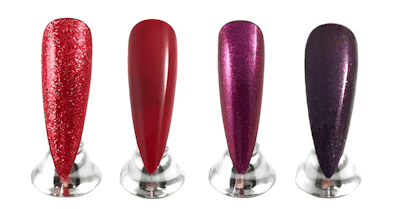 Nope! - Bright cherry coral with metallic flakes
Seriously? - Rich fuchsia metallic with purple shimmer
Ghosted - Flat, creamy fire engine red
Unmatch! - Dark purple metallic with microfine iridescent shimmer
Get the entire Fuzion Valentine's 2023 Collection at fuziongel.com, and check out the video below for more information on the collection.
Fuzion Gel was formulated in 2009 by veteran nail technician Cheryl Mclaughlin. Seeking better quality products and education has lead her to developing one of the top gel lines and nail education programs in Canada. Fuzion is committed to providing the highest level of education and exceptional quality products to make your job easier. 
Follow Nailpro on Instagram and subscribe to our free daily newsletter to receive the latest news for nail professionals.