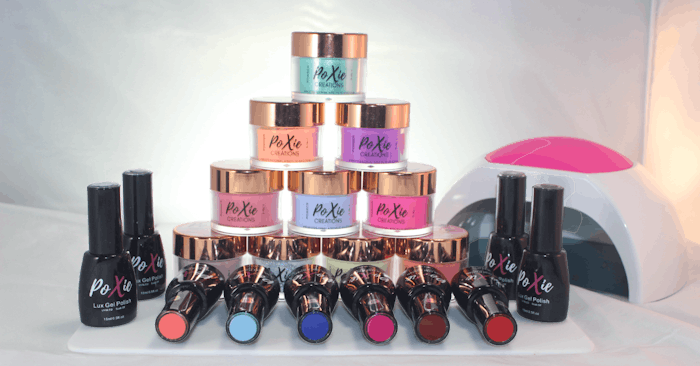 Poxie Creations Owner Christy Hogan has more than 20 years of experience as a nail tech
She created Poxie Powder after learning her mother was allergic to acrylic. Poxie Powder uses a 4-in-1 Rubber base with a peroxide-free acrylic powder. Together these two products bring a durable nail that brings clients back without soaking it off. Poxie Powder is a dual system that has the strength of acrylic and the durability of gel.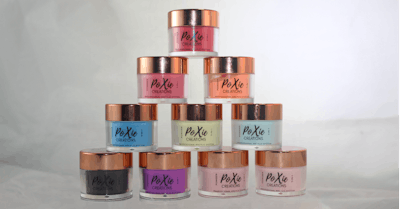 Steps:
Primer
Poxie rubber base
Clear Poxie Powder
Cure
Gel polish
Benefits of Poxie Powder include:
Increases client base, as many can't keep on nails or gel
Eliminates the fine lines common with dips
No need to redo or soak off at every nail fill appointment
Flexible basecoat with enhanced elastic flexible quality bends together with the nail readily without breaking
4-in-1 Rubber base can repair and build up nails, adhere tips and cure rhinestones, and can be used directly with Poxie Powder
Poxie Powder adds great strength and durability not seen with other brush-on gel systems. Poxie Powder services are easy to add to your gel polish service list. 
Follow Nailpro on Instagram and subscribe to our free daily newsletter to receive the latest news for nail professionals.