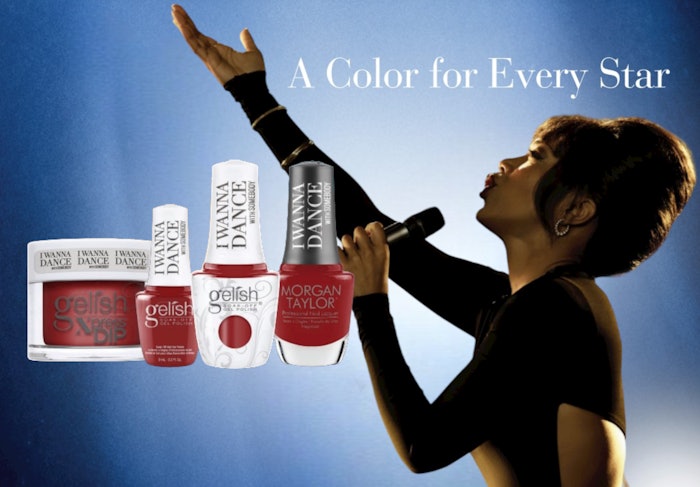 Images courtesy of Nail Alliance
Gelish and Morgan Taylor's I Wanna Dance Collection celebrates Whitney Houston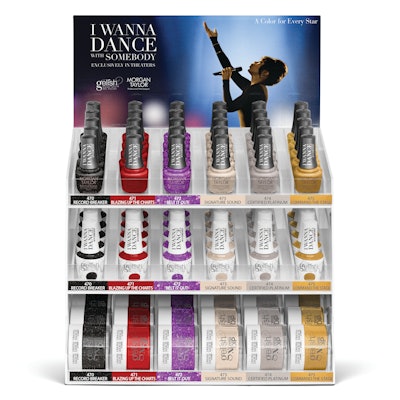 The I Wanna Dance Collection from Gelish and Morgan Taylor includes six gorgeous new shades inspired by the beauty, charisma and life of superstar Whitney Houston.
"We are beyond excited for the I Wanna Dance Collection," says Danny Haile, CEO and Founder of Gelish Soak-Off Gel Polish. "Partnering with Sony Pictures' I Wanna Dance With Somebody and creating a collection to represent this film has been an amazing experience. We are thrilled to bring to life a collection that embodies all of the magical aspects of Whitney Houston's life and career." 
Cement your icon status with six new show-stopping shades: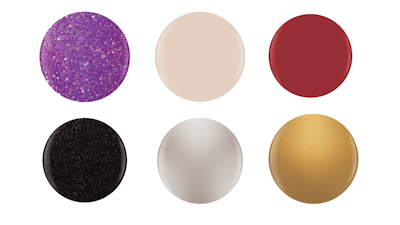 Belt It Out – Violet Holographic Glitter
Signature Sound – Soft Beige Crème
Blazing Up The Charts – Hot Red Crème
Record Breaker – Black With Silver Glitter
Certified Platinum – Platinum Shimmer
Command The Stage – Antique Bronze Shimmer
The I Wanna Dance Holiday Winter 2022 Collection from Gelish and Morgan Taylor is available now. 
I Wanna Dance With Somebody hits theaters December 23, 2022. 
Follow us on Instagram and subscribe to our free daily newsletter to receive the latest news for nail professionals.