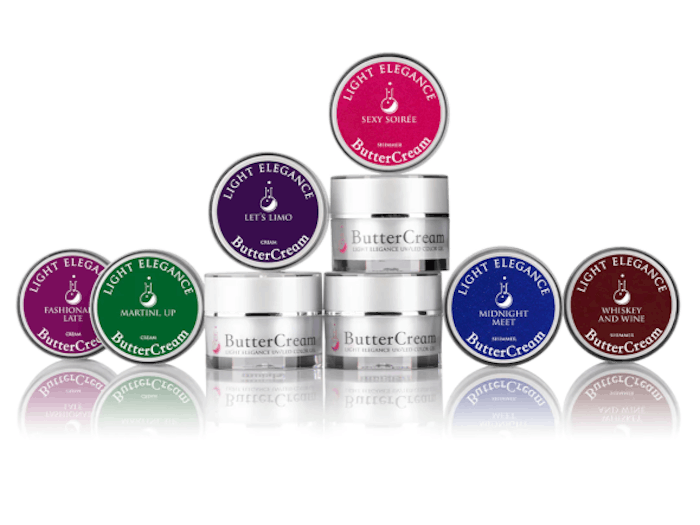 A Party to Remember is Light Elegance's first collection released in three gel formulas to meet the needs of every nail client and professional.
Light Elegance Co-Founder Lezlie McConnell says, "winter and the holidays are such a wonderful time to get all dolled up. Of course, a sexy dress and a hot pair of heels simply aren't complete without nails that you can't take your eyes off of!  With A Party to Remember, we've got the nail part covered.  These winter colors add the perfect festive element to complete any party outfit you choose.  However you choose to party, this collection is fun, sexy and daring—just like you!"
THREE WAYS TO PLAY | Buttercream, P+ Gel Polish and LE Color Gel Descriptions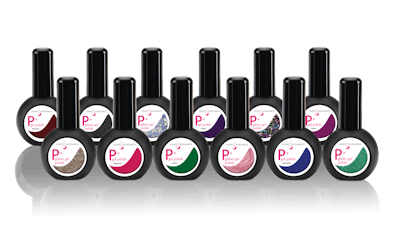 Martini, Up:  Creamy winter emerald.
Let's Limo:  Deep jewel-toned purple.
Sexy Soiree:  Fuchsia meets red with a shimmery satin finish
Whisky and Wine:  Deep wine with a touch of brown
Fashionably Late:  Creamy, pink winterberry
Midnight Meet: Bright royal meets cobalt blue
TWO WAYS TO SPARKLE | LE Glitter Gel and P+ Glitter Gel Polish Descriptions
Six ready-to-party glitters available in hard gel and soak-off P+ Glitter Gel Polish formulations. 
Paparazzi:  Fuchsia, green, blue, red and black jewel tones
May I Have This Dance?: Gold meets fuchsia to create this rose-gold blend
All Dolled Up: A shimmery champagne pink with flecks of iridescent glitter
Tall, Dark and Handsome: Extremely fine black glitter laced with chrome
Sparkles or Sequins?: Light, shiny gold mixed with lavender
Make it a Double: Fine emerald and light green 
Follow us on Instagram and subscribe to our free daily newsletter to receive the latest news for nail professionals.