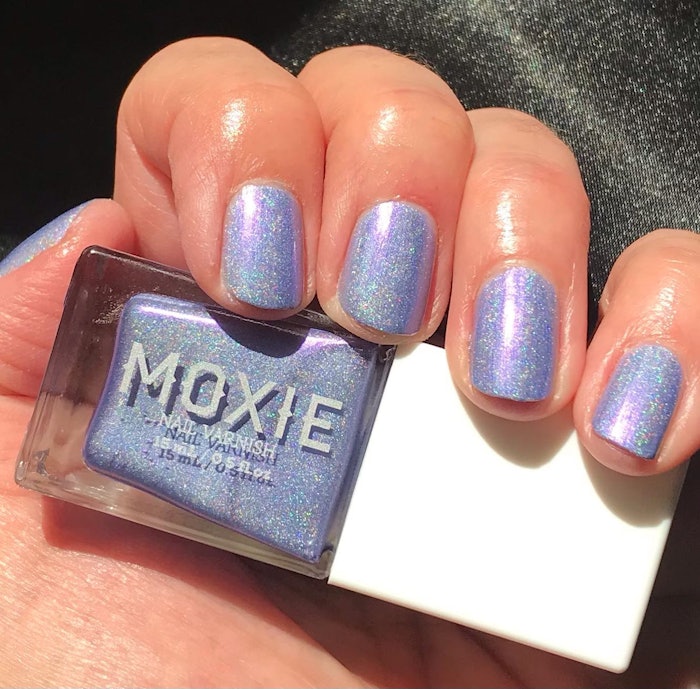 MOXIE is a gender-neutral brand that uses diverse models from all walks of life. All MOXIE products are 100% vegan and Leaping Bunny certified.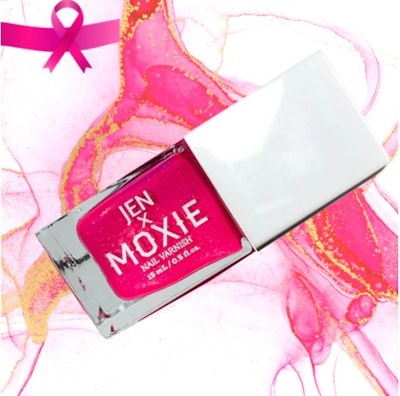 MOXIE recently collaborated with jens_ten to produce a beautiful pink polish for Breast Cancer Awareness Month. 30% of the proceeds of JEN X MOXIE NV go to the The Breast Cancer Research Foundation. 
"Everyone needs to feel accepted and honored. I feel that the world needs to be opened up more, and MOXIE can be a part of that evolution," said Mary Ann "EM" Kilgore, a licensed nail tech and the founder of MOXIE.
Keeping with the brand's goal of involving customers in product development, MOXIE has launched a nail polish testing studio in its Orange County, California manufacturing facility. 
OC Minx Cosmetics, MOXIE's parent company, is a private label nail polish manufacturer with more than 300 nail varnish shades and a full line of treatments.