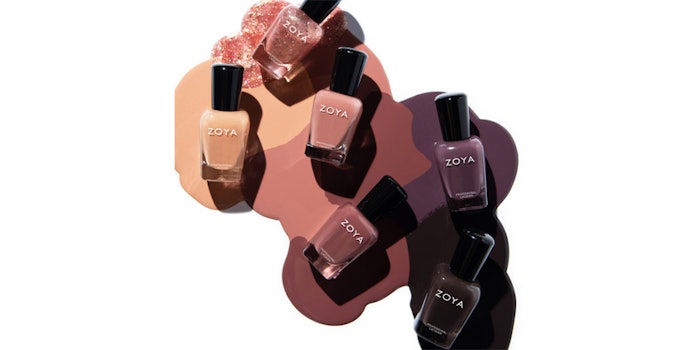 Retrieved from Zoya website
Zoya has launched its 2022 fall collection: Café Creams.
This collections has six brown colors, offering a shade for everyone. Zoya has packaged the collection in sample sizes as well as a retail display for your business.  
Shades in the collection include: 
Bonnie: A sheer and semi-textured rose gold topper.
Biscuit: A milky brown mocha, with a peachy undertone and creamy finish.
Kahula: A gingerbread brown with warm reddish undertones.
Remington: A creamy natural darkened rosewood brown.
Constance: A deep plum cream with blue undertones.
Ophelia: A cool, moody blackened brown cream.