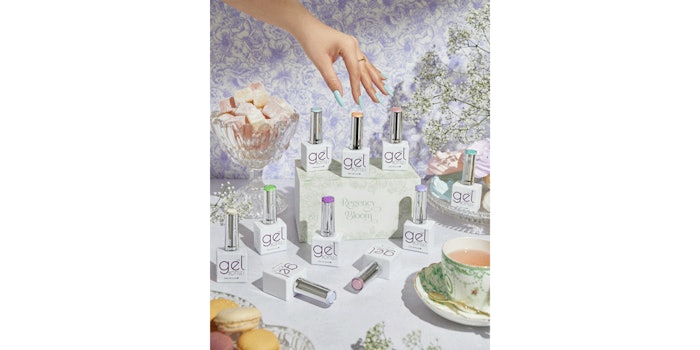 Regency Bloom, courtesy of The GelBottle Inc.
This collection was curated with the help of TGB educators and ambassadors. Like the Regency era, this collection exudes sophistication, romance and decadence.
Regency Bloom features 10 new luxurious shades: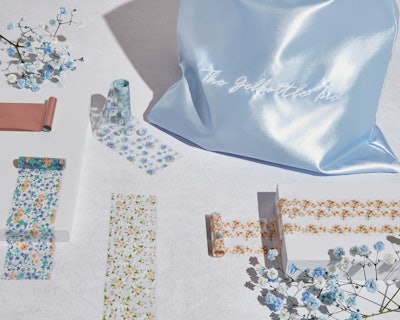 Pavilion Garden:

 a bright, leafy green with yellow undertones

Jane's Jewels:

 a precious semi-sheer soft pink scattered with unique flecks of gold.

Love Letter: a

 creamy eggshell ivory

Wisteria: 

a milky pastel lilac with a frosted shimmer

Porcelain:

 a delicate, glossy pale pastel blue with cool undertones

Ball Gown:

 a charming shade of soft duck-egg blue with a cool undertone

Turner's Sunset:

 an enchanting, warm and creamy orange.

Vanity:

 a barely-there pink with an iridescent gold shimmer

In Bloom:

 a lavish shade of orchid purple

Tea Room:

 a vibrant turquoise
Each shade comes dressed in a beautiful powder blue satin bag with an exclusive gift: a full set of brand new floral foilX foils.