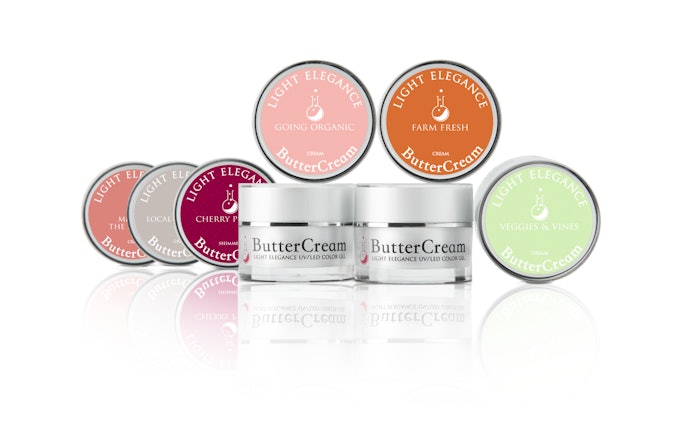 Courtesy of Light Elegance
Light Elegance has released its new spring 2022 Farmers Market ButterCream collection!
Light Elegance is a a leading innovator of 100% HEMA-free professional-grade UV and LED gel nail products and acrylic nail systems.
The spring 2022 Farmers Market ButterCream collection features six springtime shades!
The Farmers Market collection was inspired by the colors, smells and tastes that local markets provide.  
The collection includes:
Meet at the Market: A muddy terracotta pink, not too pink or too peach. 
Farm Fresh: A bright, bold tangerine meets brown, like a sweet potato.
Cherry Picked: A warm fuchsia base with tiny flecks of pink sparkle throughout.
Veggies & Vines: A cucumber, pastel  green with a lot of white in the background, making it pop. 
Going Organic: A creamy, buff, neutral pink. 
Locally Grown: A creamy, springy, pastel grey.