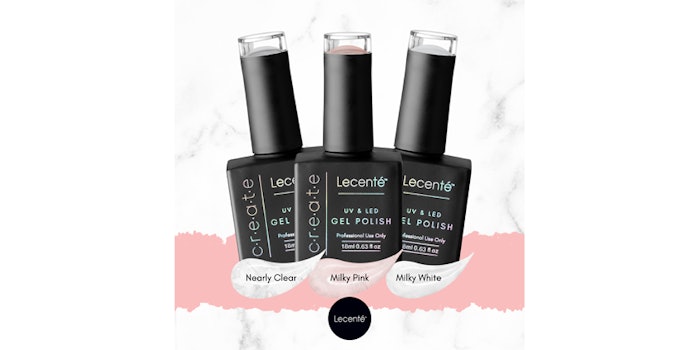 Courtesy of Lecenté
Lecenté has released three new Fibre Gels and glitters!
The Fibre Gels can be used as an enhanced base coat to perform repairs, build structure and smooth or build short enhancements.
Available in: 
Nearly Clear
Milky Pink 

Courtesy of Lecenté

Milky White
These products provide an impact-resistant, smooth and strong base with wear for up to three weeks.
Lecenté is also releasing three new iridescent glitters, which can produce different tones over various colors.