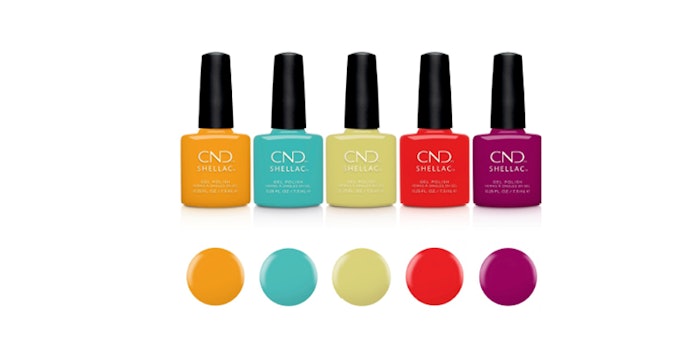 Courtesy of CND
CND is set to release its 2022 spring collection: Rise & Shine.
The collection features bold, glossy hues and sunny shades:
Poppy Fields—A cheerful red
Oceanside—A vibrant turquoise
Violet Rays—A magnificent purple
Among the Marigolds—A delightful yellow
Mind Over Matcha—A muddled light green
"This collection is as vibrant as the name! We curated these shades to blossom and symbolize warmth and tranquility," said CND co-founder Jan Arnold. "No matter what shade you choose to wear, we know it will help you to shine as bright as your nails!" 
The collection will be available in CND SHELLAC Brand Gel Polish and CND VINYLUX Long Wear Polish formulations and will launch in March 2022.