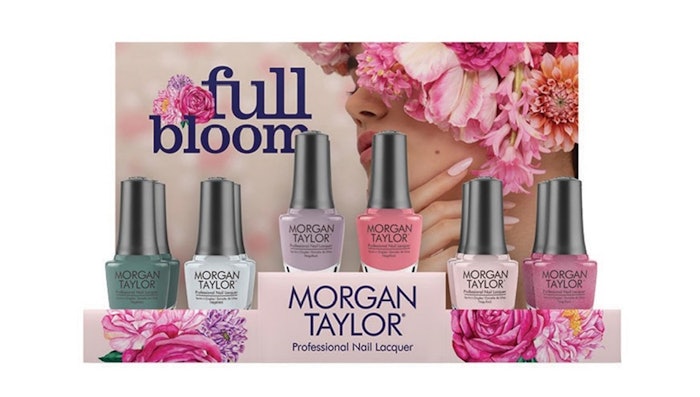 Courtesy of Gelish and Morgan Taylor
Gelish and Morgan Taylor has announced their upcoming spring collection 2022: Full Bloom.
Full Bloom offers six shades that celebrate the fresh floral hues of springtime.
"We created Full Bloom to celebrate the stunning array of spring flowers we look forward to each year as a sign that winter has passed and a new fashion season has begun," says Danny Haile, CEO and founder of Gelish. "Not only are these irresistible colors the perfect way to accessorize nails to enhance spring's style story, they are also like having the season's most beautiful blooms right at your fingertips."
The new collection features: 
Bloom Service—dusty teal crème.
Best Buds—pale blue crème.
I Lilac What I'm Seeing—dusty lilac crème.
Plant One On Me—salmon pink crème.
Pick Me Please!—pale pink crème.
Feeling Fleur-ty—sheer pink with glitter.
The Full Bloom spring 2022 collection will be available for a limited time beginning in February.