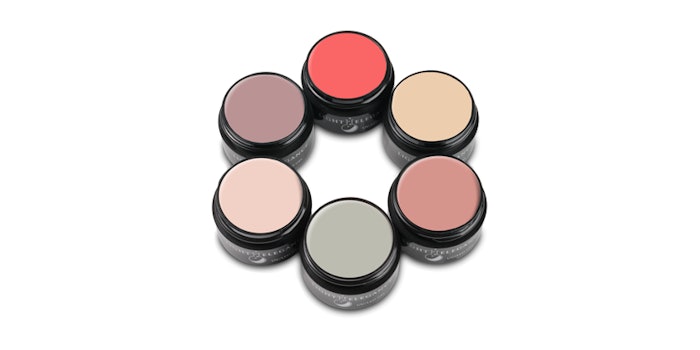 Courtesy of Light Elegance
Light Elegance debuts its spring 2022 collection: The Artist.
Light Elegance is a leading innovator of 100% HEMA-free professional-grade UV and LED gel nail products and acrylic nail systems.
The collection will feature 12 new on-trend shades, six creamy shades and six glitter shades.
All shades in the collection are available in P+ Gel Polish, LE Color and Glitter Gel formulations.
Color Gel and Gel Polish
Take it Easel: A perfect warm neutral pink.
I'll Pose for Leo: A neutral, dusty rose.
Do the Van Go-Go: A creamy coral with orange undertones yet muddy and neutral.
Stroke of Genius: A rich, dark and creamy olive green. 
Pencils & Paint Brushes: A perfect muddled mauve. 
Bare Canvas: A creamy vanilla bean with a subtle hint of yellow. 
Glitter Gel and Glitter Polish
Wanna Watercolor?: A soft, petite, sweet pink, laced with iridescent pieces of glitter throughout.
Don't Frame Me In: Tiny iridescent pieces make up the background for larger satin pastel glitters, of sweet pinks, light purples and soft yellows.
Nudie: A fancy spring champagne where silver meets neutral with a soft flash of sparkle.
Monet All Day: A baby pink mixed with small shimmers of silver pearl.
My Masterpiece: Pink meets a touch of coral with chunky pieces of iridescent glitter. This glitter has soft blues, sweet coppers and a variety of pinks with just the right amount of complexity to be interesting and wearable at the same time.
Creative Chaos: A chunky glitter with softest of emerald greens with a slight mix of Mediterranean pastel blues.