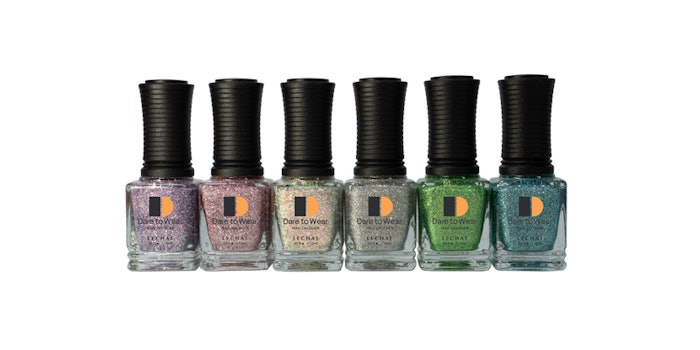 Courtesy of LeChat
LeChat has released a new collection of six shades: Sky Dust.
Sky Dust is glitter collection. It comes in matching gel polish, nail lacquer and 3-in-1 color powder (gel/dip/acrylic) formulations.
Shades in the collection include:
Sounding Joy: A lavender with deep purple and echos of green and orange. 
Utltralight: A shimmering pink with green and purple highlights.
Kindling Flame:  A green and pink with sparks of orange and silver.
Silver Lining: Deep silver with pops of light.
Holly Glow: A soft holly green, enhanced with light blue undertones.
Tinsel Tease: A playful sky blue with a tease of deep blue.