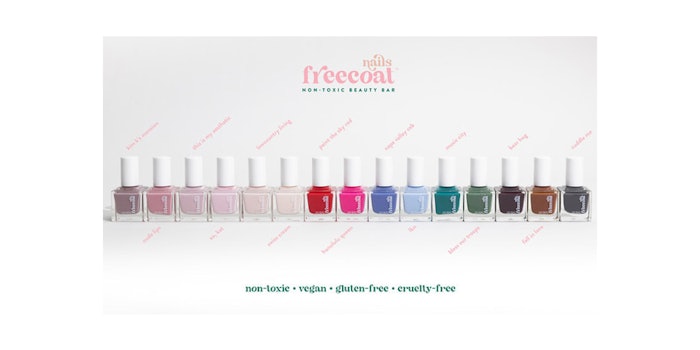 Courtesy of freecoat nails
freecoat nails has launched a line of branded nail polish!
freecoat is the nation's first nontoxic nail, cruelty-free, beauty bar franchise system.
The line features glossy and matte top coats and a revitalizing cuticle oil.
"Our customers have been asking us when we were going to offer our own brand of nail polishes," said freecoat nails founder and co-owner, Kat Eckles. "Early feedback on social media indicates that everyone loves the colors, so we cannot wait until our guests have a chance to try them."
The polishes are available with services and at freecoat retail boutiques.