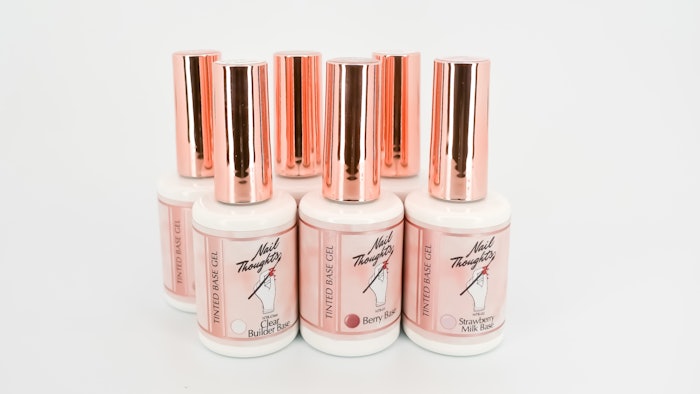 Courtesy of Nail Thoughts and KOKOIST USA
Nail Thoughts and KOKOIST USA have collaborated to launch a new collection of gels: Tinted Base Gels.
The Tinted Base Gels are a color, a builder gel and base coat all in one!
Benefits of the Tinted Base Gels
Can be soaked off
Is a very unique, semi hard gel formula that is not as soft as Mega Stick base but not as hard as Platinum Bond Duo
Provides a simple subtle color
Allows for any color or design to be added on top
The new tinted base gels include:
Taupe Base: A cool toned taupe brown color with a very subtle shimmer in it
Milky Base: A crisp milky white color
Clear Builder Base: The only Nail Thoughts builder base gel that has no color—it is completely clear
In addition, the Nail Thoughts Base Bundle is now available with the new Tinted Base Gels! It features all six base gels.