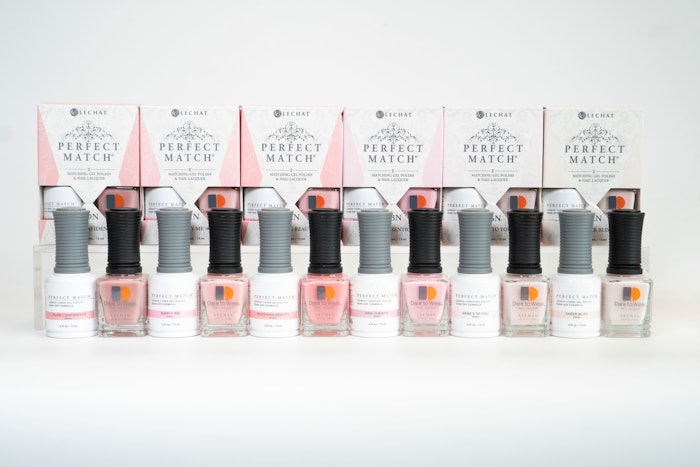 Courtesy of LeChat
LeChat has released its Perfect Match "Truly You" fall collection.
The fall collection will be available in Perfect Match (gel), Dare to Wear (nail lacquer) and 3-in-1 Powder.
Shades in the collection include:
Pure Confidence: Confident pink buff.
Simply Me: Classic, petal pink.
Blushing Beauty: Deep blush pink.
Awe-Thentic: Pale pink with a rosy outlook.
Here's to You: Light champagne blush with holo gold glitter.
Sheer Bliss: Sheer with a hint of pink.