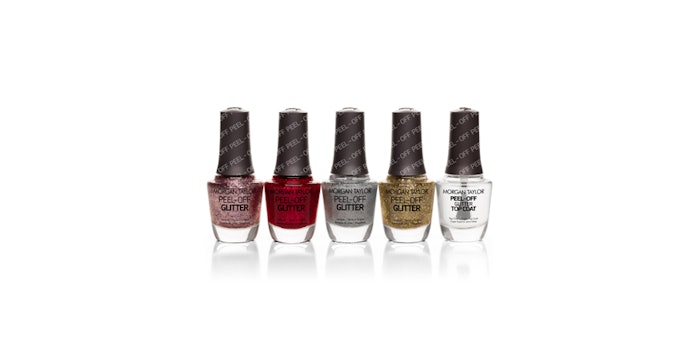 Courtesy of Morgan Taylor
Morgan Taylor is launching a Peel-Off Glitter Lacquer, making difficult glitter removal history!
Peel-Off Glitter is a 2-in-1 glitter and base formula, which means there is no need for a separate base coat product. When paired with the new cellulose-free Peel-Off Glitter Top Coat, users can achieve up to three days of fabulous wear with the easiest removal imaginable.
"The next generation of glitter nail lacquer has arrived," says Danny Haile, CEO and founder of Nail Alliance. "As someone who started my career in a nail salon, Peel-Off Glitter is extra exciting to me. Glitter removal takes forever, but now, Peel-Off Glitter removes three times faster than traditional glitter making life much easier for lacquer users!"
Peel-Off Glitter will be available in the following shades:
Fame Game—Silver holographic glitter
Grand Jewels—Gold holographic glitter
Sweetest Thing—Light pink glitter
Rare As Rubies—Large red glitter
Peel-Off Glitter Top Coat (Must use with Peel-Off Glitters)
Morgan Taylor Peel-Off Glitter will be available starting August 2021 at select distributors worldwide.