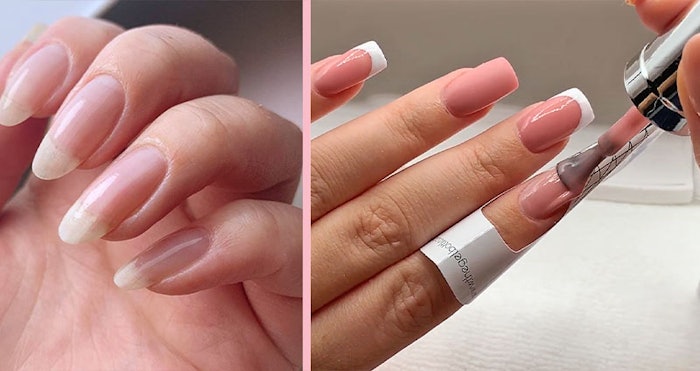 With the ease of lacquer and the strength of acrylic, The GelBottle's (TGB) revolutionary builder gel, BIAB™, looks and feels like your own natural nails, while giving you the strength that you desire. Read more below and enter to win TGB's exclusive BIAB™ gift package!
"Are those real nails?"
This is a question we all love to hear. Tired of acrylics and the damage it does to your clients' nails? We hear you! What's more, trends do change and these days more women are opting for a natural and short look that resembles manis we often see on the runway. They want a flexible product to keep their natural nails looking healthy and feeling strong. There is now one product on the market that can offer that and much much more.
The popularity of dips and tips is unmistakable, but now there's a new kid on the block – Builder in a Bottle (BIAB™) from The GelBottle (TGB). It combines the strength of acrylic and the safety and flexibility of gel in one product. This revolutionary builder gel looks and feels like your own natural nails, while giving you the strength that you desire.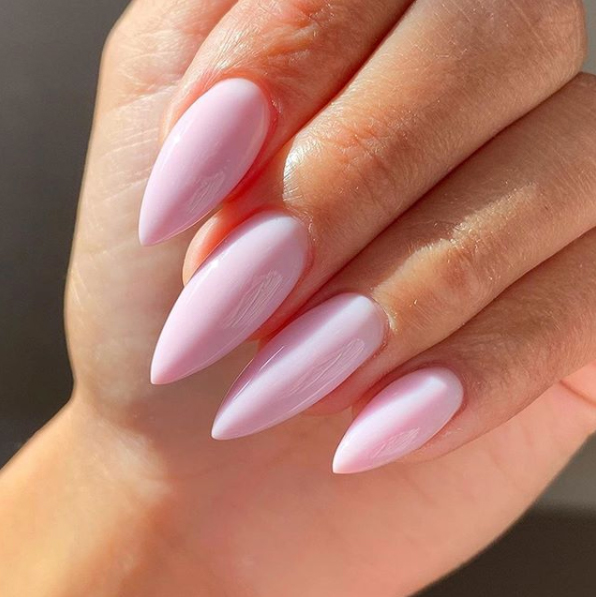 Lady BIAB™
TGB Brand Ambassador and Head of Education, Hannah Snyder, came on board with the company after trying BIAB™ and noticing her chronic dermatitis disappeared soon after switching from using acrylic on her clients. "My skin condition improved rapidly after converting my salon to BIAB. I no longer have to worry about my sensitive skin flareups. And it's worked wonders for my clients! As a nail tech, you know a product is amazing when not only you see a difference in your clients' nails, but when they do, too"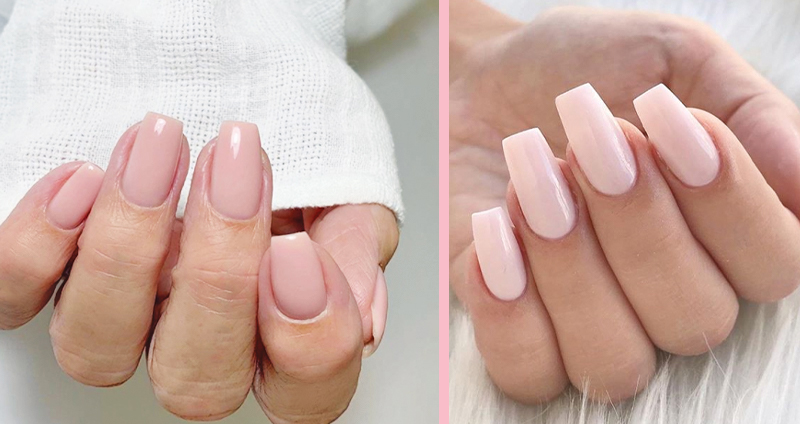 Left: Teddy BIAB™, Right: Dolly BIAB™

 Here are more reasons to get your hands on this product, and this product on your clients' nails:
Try as you might, it simply does not chip or lift.
Choose from 13 different shades from clear, to delicate pink, to rich nude shimmer.
One bottle can achieve 25 to 65 sets, depending on nail and extensions length.
100% soak-off gel system
LED and UV curable
Designed for easy infills
Pro - Only product 
We love our products so much that we want to share them with the world. Sign up in the form to be entered to win our BIAB™ gift package. This unique product combo will include:
1 x Rubber Base
2 x BIABs of your choice
2 x TGB colors of your choice
1 x Extreme Shine Top Coat
 BIAB is your genie in a GelBottle. Strong and healthy nails are just one application away!!!