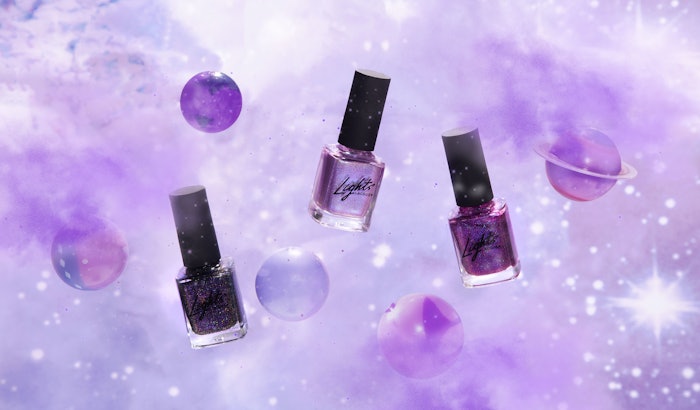 Lights Lacquer, a vegan, cruelty and seven-free nail lacquer brand developed beauty influencer KathleenLights, has launched its Supernova collection.
The holographic collection features three nail polish shades, including Protozoa, Zenon and Nebula.
The Details
Protozoa, a deep purple with a blue-black base and rainbow holographic
Zenon, a fuchsia pearl with an ultra-fine blue-violet holographic
Nebula, a lavender shimmer with an ultra-fine blue-gold holographic
The products can be purchased exclusively online at www.lightslacquer.com. The lacquers retail for $9.50 per bottle or $28.00 for the trio collection.