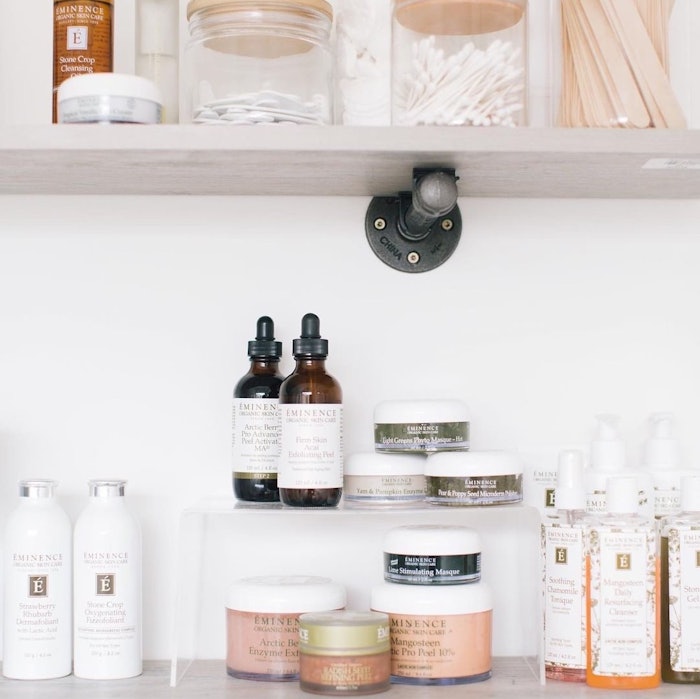 My favorite season is finally upon us—and I couldn't be happier. There's something about the summer sunshine, beach days and pool time that soothes my soul. Not to mention, most nail pros are back to work, clients are clamoring for appointments and we have a whole crop of wonderfully inspiring summer shades to play with (check out "Sweet Surrender" in our digital issue)!
RELATED: NP Executive Editor Stephanie Yaggy Lavery Shares Her Self-Care Favorites
But because everyone has been on hiatus for the last few months, it's more important than ever to care for your clients in the way they need. For instance, there are likely many a neglected hand and foot that could use a hydrating refresher—and a summer paraffin add-on may be just what nail tech ordered (see "Take a Dip" in our digital issue). Let's not forget that you may be building a whole new clientele as you reopen, with old customers falling away and new ones coming in. Make sure that you're nurturing loyalty with the helpful tips in "Building Client Relationships." Finally, don't forget to take care of yourself this summer. Jumping back into the pace in which you left off can leave you burnt out. Baby steps to building up that stamina—and don't forget to enjoy the sunshine.
 

View this post on Instagram

 
Treat
In lieu of being able to get a facial over the last few months, I've been using this Éminence Organic Skin Care Arctic Berry Peel & Peptide Illuminating System at home. The three-step system helped keep my skin looking radiant and youthful while I was stuck indoors.
 

View this post on Instagram

 
Protect
Summer and sunscreen simply go hand in hand, and the latest launch Ultimate Sun Protector Lotion 3 SPF 50+ from Shiseido is the ideal skin saver. The invisible broad-spectrum sunscreen is powered by WetForce and HeatForce technology, which creates a protective barrier that becomes more effective with heat, water and sweat. Plus, the formula is ocean-friendly and Hawaii-compliant so you can snorkel to your heart's content!
 

View this post on Instagram

 
My Manicure
At long last: I have acrylics again! And just like that, I feel back to my normal self. Of course, my natural nails weathered some wear and tear during my time away from the salon, so nail artist Erin Moffett and I decided to stick with a simple overlay for now, as the damaged stress area grew out. Still, despite the length, this patriotic set was just what I needed to kick off summer!
 

View this post on Instagram

 
Cool
When I need a midday pick-me-up, I reach for this cooling Need a Wake Up Call INC. Redible De-Puffing Under Eye Jade Roller. Formulated with enriching antioxidants and a slight hint of radiance reflective pearl to brighten dark circles, it seriously helps reduce signs of fatigue.
 

View this post on Instagram

 
Color
This Nudestix makeup kit contains everything you need to create a summery look. Inspired by the colors of the ocean, the kit—which contains four eye colors, All-Over Face Bronze Color and two Gel Color Lip + Cheek Balms— has everything you need to create beachy, sundrenched looks for any occasion.
 

View this post on Instagram

 
Lacquer
While Kathleen Lights may be known for her makeup artistry, she has also made headway in the nail world with her Lights Lacquer polishes. Using her experience in makeup and color theory, she creates gorgeous lacquers that are on trend and 7-free, like these luscious hues from her summer collection.
—by Stephanie Yaggy Lavery
[Featured Image: Eminence Organic Skin Care]