We are in the midst of unprecedented times. Yet as I write this, we're slowly beginning to see signs of life emerge, with salons in certain states being allowed to reopen. Still, for many it will be some time before we return to life as we once knew it. As a result, I believe it's invaluable for all of us to practice much-needed self-care. These trying times bring about economic strain and emotional unrest, and so we must adopt the small things that can bring joy in big ways. Maybe it's a bright bottle of nail color or practicing new art techniques that you hadn't tried before. Or maybe it's walk in the sunshine followed by a soothing bubble bath. However and through whatever means you can discover self-care, I urge you to do it. Coming out of this pandemic is not only reliant on a healthy physical state, but an emotional one as well.
RELATED: Nail Pros Share How to Authentically Bring Wellness Into the Salon
Protect
Vitamin D is invaluable for maintaining our health, but we also need to protect our skin. This new weightless sunscreen from Dermalogica features only non-nano zinc oxide and yet it's totally invisible! Plus, it defends against UVA, UVB and blue light and is safe for even the most sensitive skin.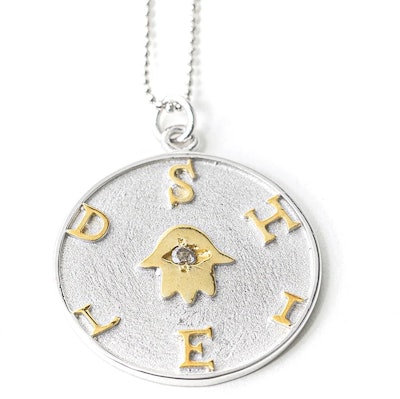 Shield
Miami-based designer Elizabeth Wasserman creates meaningful pieces of jewelry, and her newest collection, Shelby, is particularly relevant right now. I love the two-tone, diamond-dotted Shield medallion that offers blessings and protection—something we all need right now.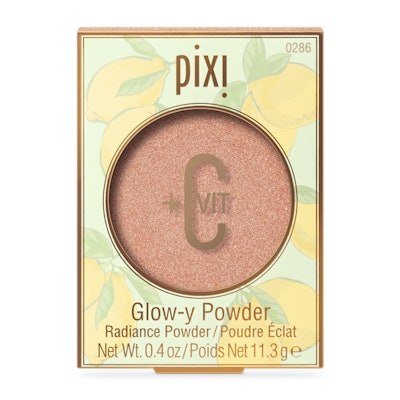 Glow
I may not be wearing a ton of makeup these days, but I still want a healthy glow. This Pixi vitamin C-infused mineral powder adds a healthy hint of color, brightening my complexion with a luminous finish.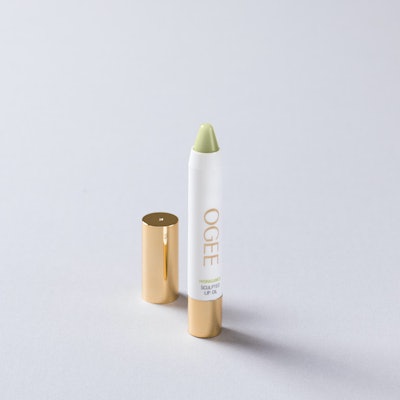 Soothe
The Sculpted Lip Oil is favorite amongst fans of the luxury organic skincare brand. Now, Ogee announces a CBD version with a blend of jojoba oil and full-spectrum CBD sourced from a 100-percent organic Vermont farm. I apply it every night before bed for its calming effects while it softens my lips.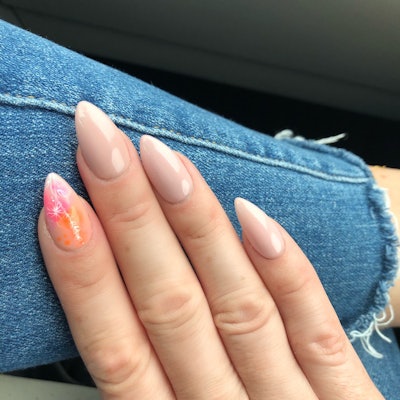 My Manicure
It's been a long time since I've been sans acrylics. While I tried to do my own nails for a bit, I found that they never held up. So, I tapped Los Angeles-based nail artist Tiffany Frazier for a set of custom tips. She's been keeping herself busy and her business thriving by providing tip kits to her customers. As soon as I put these on, I immediately felt more like my old self!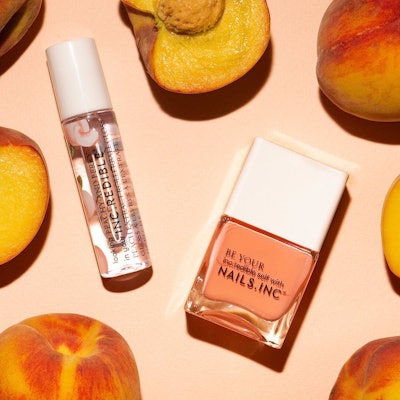 Heal
There's no better way to mend your soul than with soothing nail care. This Nails Inc. duo kit comes with a bottle of shimmering rose quartz polish and an amethyst crystal-infused top gloss. Worn together the pair can enhance your mood and shield you from negative vibes.
—by NP Executive Editor Stephanie Yaggy Lavery
[Images: Courtesy of Armando Sanchez]