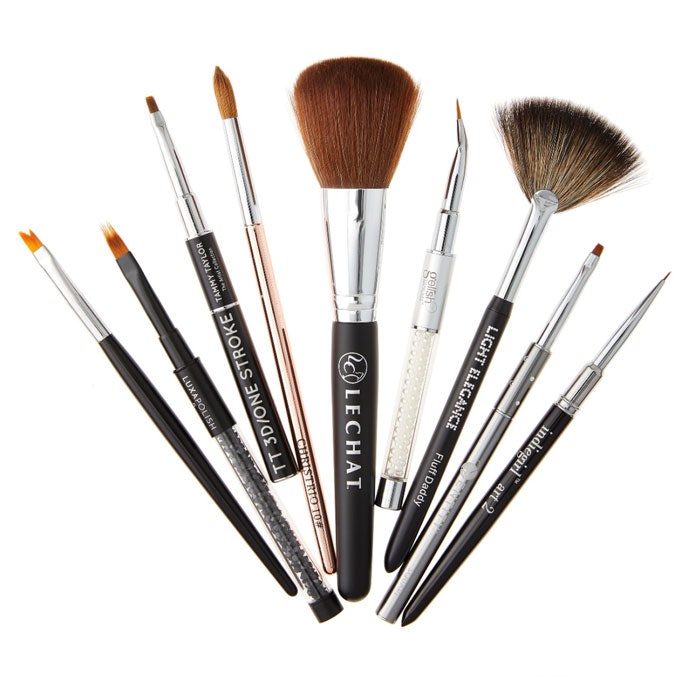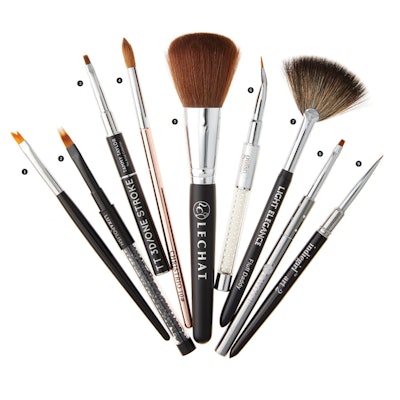 Stay a cut above the rest with this eclectic mix of brushes for every stage of a nail service, from acrylic to art.
1. DL Professional Nail Art Brush
2. Luxa Polish Ombré Gel Brush #5
RELATED: How-To: Apply Dip Powder with Revel Nails
3. Tammy Taylor TT 3D/One Stroke
4. Christrio Acrylic Brush #10
5. LeChat Nail Brush
RELATED: Must Have Cuticle Oils That Are Packed With Superpower Ingredients
6. Gelish Angled Detail Brush
7. Light Elegance Fluff Daddy
8. Entity Nail Art #12 Square Flat Brush
9. Indiegirl Art 2 Brush
–by Lotus Abrams
[Image: Courtesy of Armando Sanchez]
This story first appeared in the October issue of Nailpro magazine. To receive the magazine, click here to subscribe.