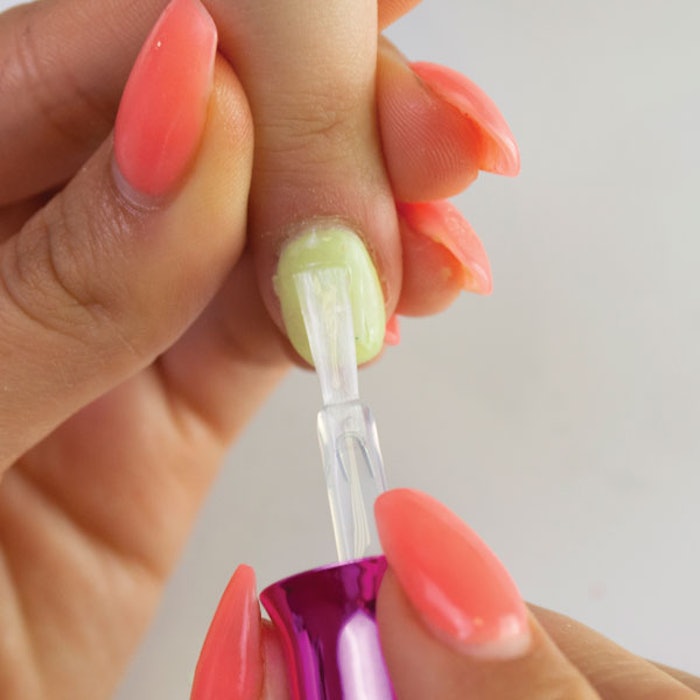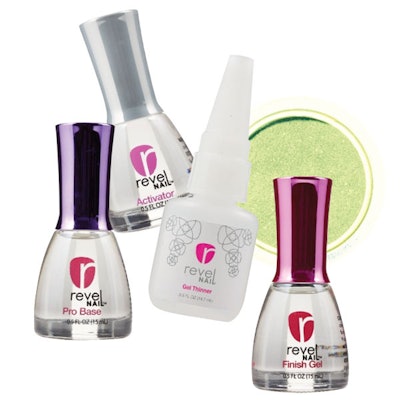 Providing a speedy and lasting service, Revel Nail Dip Powder is available in more than 280 colors, including mood-shifting and glow-in-the-dark shades. Made in the United States, the vegan and cruelty- and odor-free formula applies in half the time as acrylic, cures without a UV light and soaks off easily, leaving nails healthy and strong—now that's a service to add to your arsenal!
RELATED: Full Color Coverage from Revel Nail Dip Powder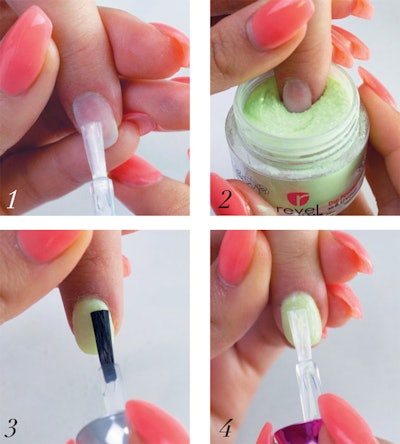 1. Prep and buff the nail. Apply a thin layer of Liquid No. 1 Pro Base using even strokes.
2. Dip the nail into the powder at a 45-degree angle using a scooping motion. Brush off the excess powder, and then apply a second coat of Liquid No. 1 Pro Base and dip the nail once more.
3. Apply No. 2 Activator evenly, making sure to cap the free edge. Allow it to dry for 2 minutes.
4. Shape the nail and smooth it with a buffer. Rinse the hands with water, but do not use soap. Apply a second coat of No. 2 Activator, and wait 15 seconds before wiping. Finish with two coats of No. 3 Finish Gel, capping the free edge.
–by Angelina Lewis
[Images: Courtesy of Revel Nail; Armando Sanchez]
This story first appeared in the September issue of Nailpro magazine. To receive the magazine, click here to subscribe.