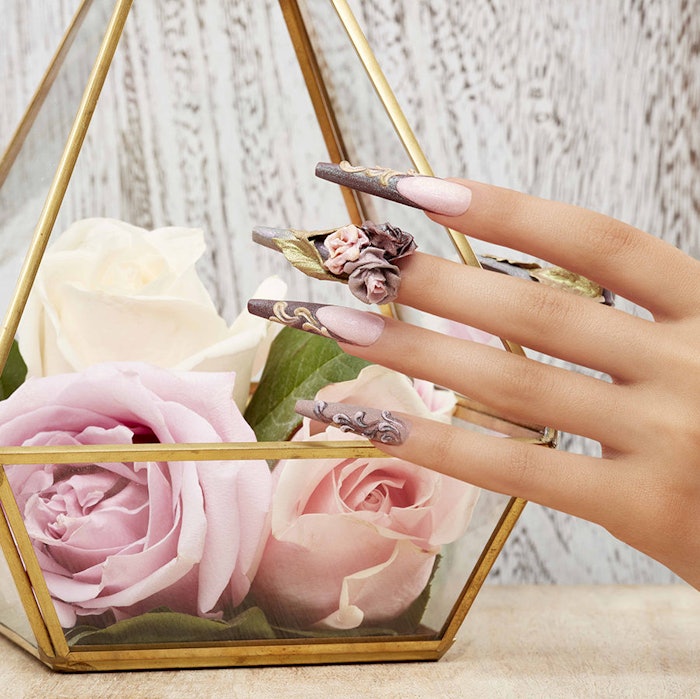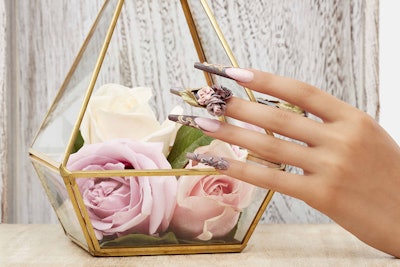 Capture the delicate essence of your acrylic clients' beauty with the Design Colored Acrylic Ethereal Blossom collection from EzFlow. The set features six acrylic powders are formulated with a subtle, shade-shifting effect designed to provide the perfect palette to sow your seeds of creativity. The powders are formulated to work with any traditional monomer and to deliver non-fade, consistent color every time
EzFlow's Design Colored Acrylic Ethereal Blossom collection includes: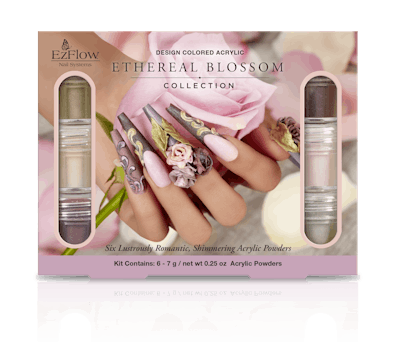 Pearlescent Petal, a shimmering ivory with gilded gold iridescent
Radiant Rosette, a pastel pink with iridescent rose gold
Luminous Lilac, a lavender purple with blue iridescent hues
Beaming Bouquet, an olive green with a bronze iridescent accent
Budding Beauty, a shimmering plum with pink iridescent effect  
Rustic Rouge, a rusting brown with aqua iridescent effect
Watch the video below to see a tutorial featuring nail artist Alecia Mounixay (@thewhitekoi) and watch her create this 3-D rose garden:
This collection is available now at professional beauty supply stores and at ezflow.com.
What do you think of this collection of new acrylic powders? Let us know in the comments below!
-Sigourney Nuñez
[Images courtesy of EzFlow]
READ MORE:
How to Use EzFlow Glow in the Dark Pigments for Acrylic, Gel Polish Nails