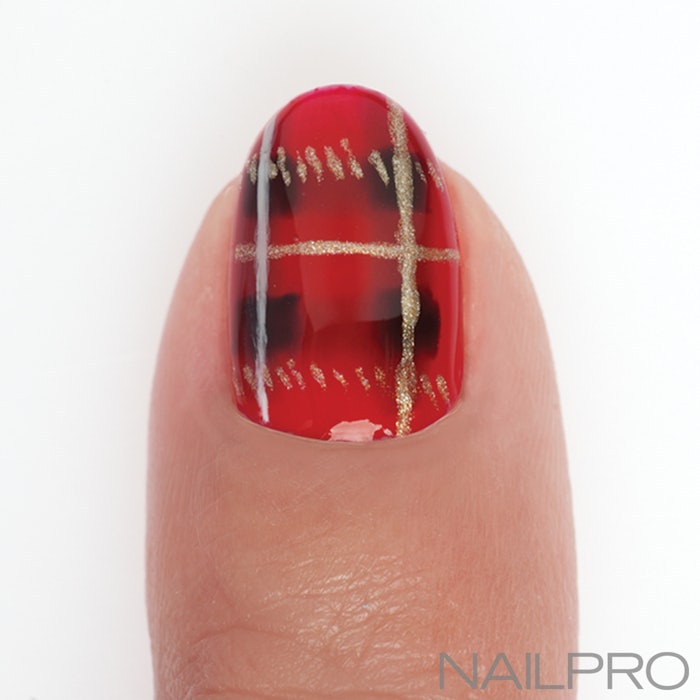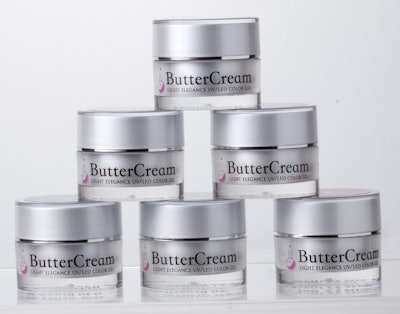 Get full one-coat coverage with Light Elegance ButterCream UV/LED Color Gels. Apply the gel straight from the pot for a thick consistency perfect for detailed or raised nail art, or thin the consistency by agitating the gel for quick overlays.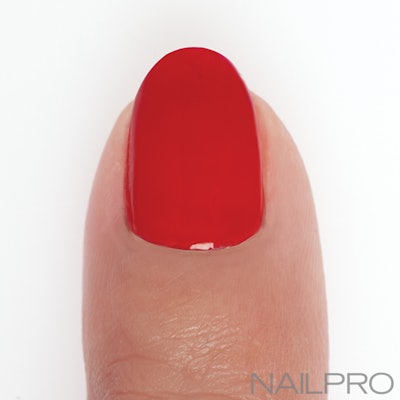 Step 1: Prep the nail and apply gel base coat, then cure. Next, mix the gel and apply two thin coats of Real Red, curing after each.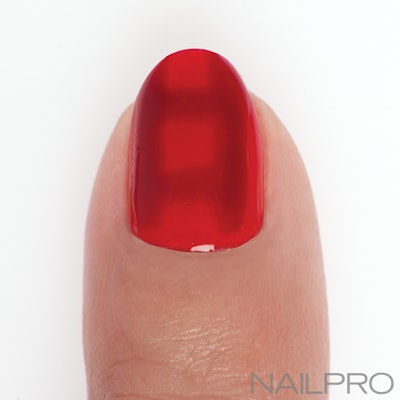 Step 2: Using a spatula, mix clear gel with a small amount of Black Tie. Then, use a striping brush to paint two vertical and two horizontal lines. Cure.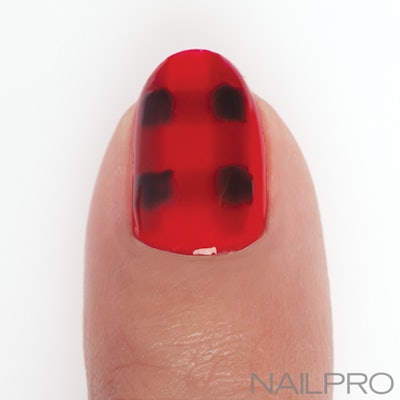 Step 3: Paint squares at the points where the lines intersect with Black Tie. Cure.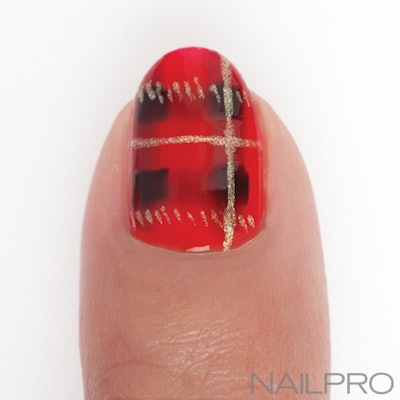 Step 4: Paint two intersecting lines with Gold Metallic. Then, paint small tally marks across the free edge and base of the nail. Cure.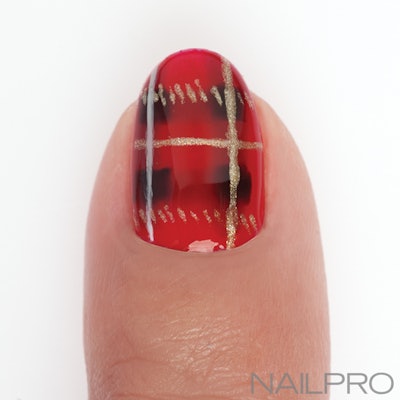 Step 5: Paint a thin vertical line with Just White on the right side of the nail. Cure. To finish, apply gel top coat and cure.
Watch the video below to see this step-by-step from Katie Masters (@nailthoughts) below!
What do you think of Light Elegance ButterCream? Let us know in the comments below!
-Dina Ciccarelli
This article was first published in the November 2017 issue of NAILPRO
[Photography by Jason Bennett]