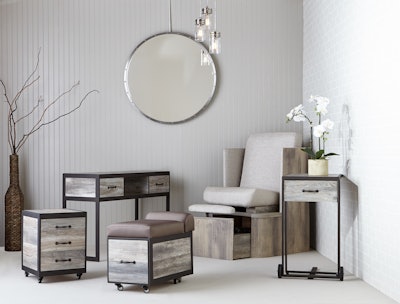 As a working and busy nail professional, it's easy to get caught up in the daily grind that you forget to take care of yourself. From your vision to nutrition, posture and ergonomics are just as important. That's why, having the right tools is vital. With Belava's extensive line of manicure and pedicure equipment, not only are you offering clients a sanitary alternative to services, you'll be taking of your body too.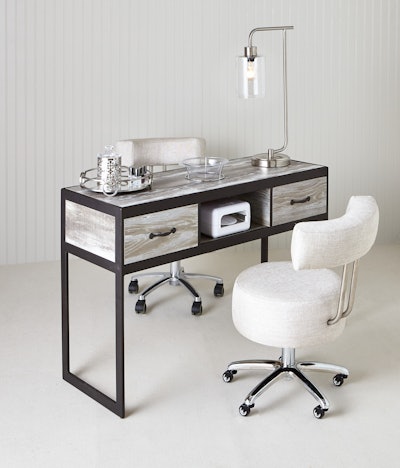 In 2004, Southern California-based Belava introduced a durable plastic tubs and liners designed to be thrown out after every client, limiting the chance of spreading bacteria, fungal and viral diseases. Belava has sought out to ensure and safe and sanitary pedicure service that minimizes health concerns and brings back the pleasure of salon visit. Since then, the brand has expanded its offerings including manicure tables, a pedicure dolly, pedicure chair and pedicure carts  to help make your job easier.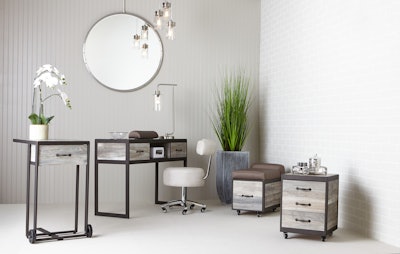 The new Elora Collection from Belava features four pieces of equipment that can be purchased as a set or individually. The Manicure Table is designed to be a complete manicure station with two drawers to stash your favorite products in, and a shelf for you to store your favorite UV/LED lamp which is easily accessible to clients too.  The Mani Dolly is a rolling manicure table with a single drawer that can travel around the spa or salon to perform manicures anywhere. The Pedicure Dolly is a rolling pedicure stool with adjustable footrest and two drawers. The Pedicure Cart has three drawers for supplies and is on wheels to roll around to where it is needed. The Pedicure Cart fits under the Manicure Table and can be used or stored there.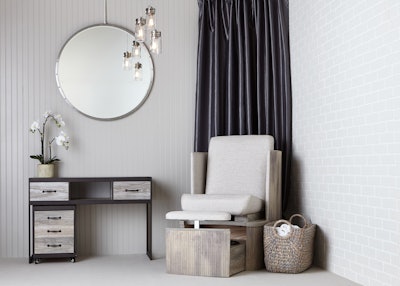 The Dorset Chair is a completely new fresh look in pedicure chairs. This new spa chair is modern, with clean lines and it's very practical. It is a no plumbing, pipeless chair with an adjustable footrest, hidden pedicure tub with foot heat and massage, and uses disposable liners for the client's protection. The chair comes with an optional platform to finish a stunning built-in look for any spa or salon.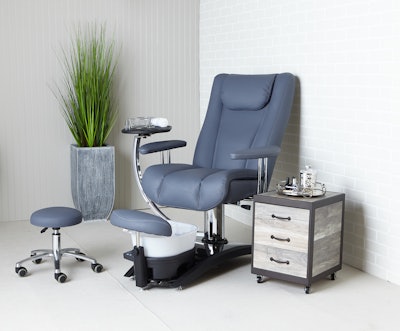 The Embrace Chair is also a pipeless throne that reclines, swivels and includes heat and massage features. While you perform a manicure on your client, you can also offer her a dry foot massage with the pro foot heater massage unit which has three levels of soothing heating and massages. The base unit holds the pedicure tub with disposable and recycle liners for client protection.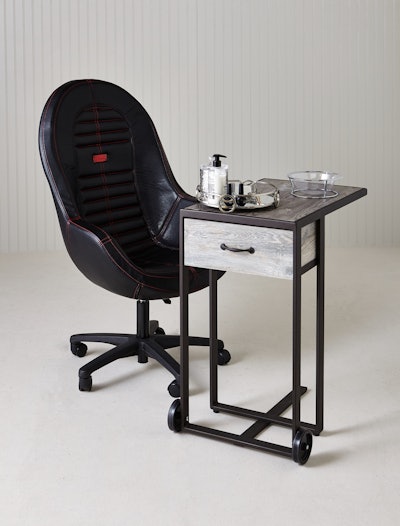 Watch the video below to get a closer look at the Elora Colletion from Belava:
Now, you can have style without compromise with Belava's array of tools designed with you and your space in mind.  All of Belava's tools are made in the U.S. For more information, visit
belava.com
.
What do you think of Belava's manicure and pedicure equipment? Let us know in the comments below!
[Images: Courtesy of Belava]