Cutie marks are back in action—and what better place to showcase them than on nail tips? China Glaze recently released its My Little Pony (MLP x CG) collection, and we tasked New York-based nail artist Naomi Yasuda with crafting a design worthy of our cover. She took the sweet and whimsical quality of My Little Pony and kicked it up a notch, creating hand-painted ombré stars against a black background—the perfect design for a hot summer night. The more "grown up" approach reminds us that MLP is just as much for the kids as the kid at heart.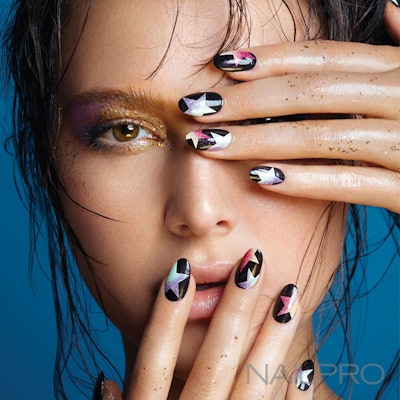 Follow the steps below to learn how Yasuda created the cover nails.
1. Yasuda prepped the model's nails and applied base coat.
2. Then, using an ultra-fine detail brush, she painted a star across the nail with light blue polish.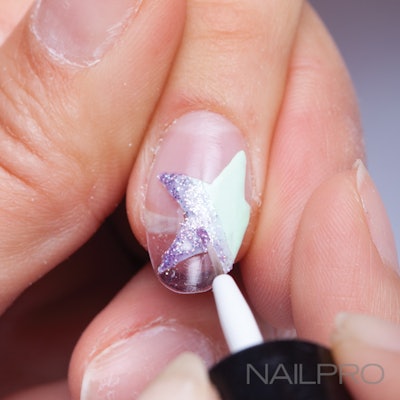 3. Next, she used a shorter bristle nail art brush to paint half of the star with purple glitter polish, feathering it where it meets the light blue for a fade effect.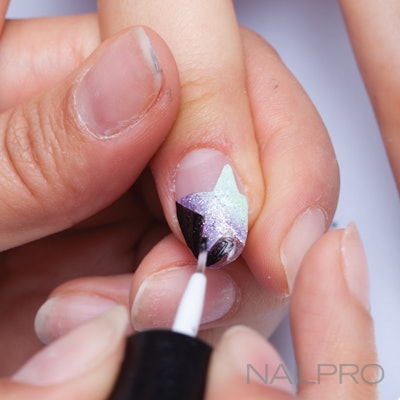 4. Once the polish was dry, Yasuda painted the nail around the star with black polish.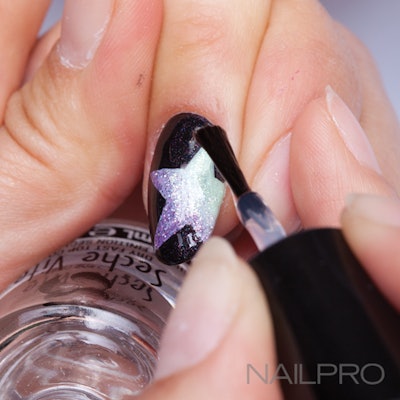 5. She waited for the polish to dry completely before finishing the design with top coat.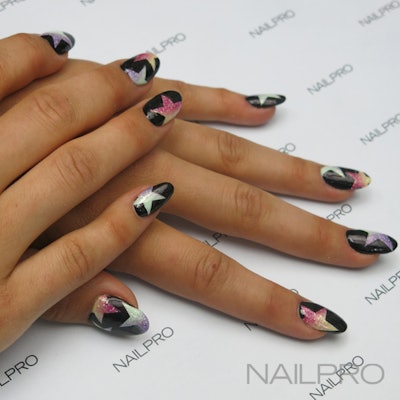 Watch Yasuda create these nails in the video below.
What you think of the cover nails? Let us know in the comments below! 
Read up on the latest issue of NAILPRO here.