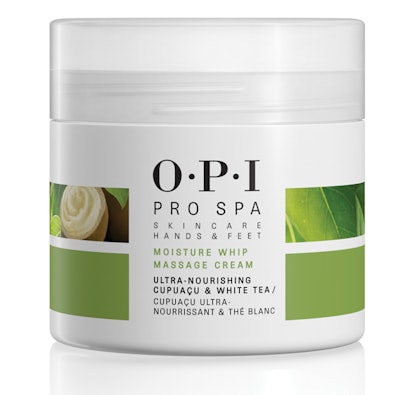 Inspired by facial skincare formulas and created in collaboration with a dermatologist, the new OPI  Pro Spa collection contains moisturizing cupuaçu butter and antioxidant rich white tea extract for pampering manicures and pedicures.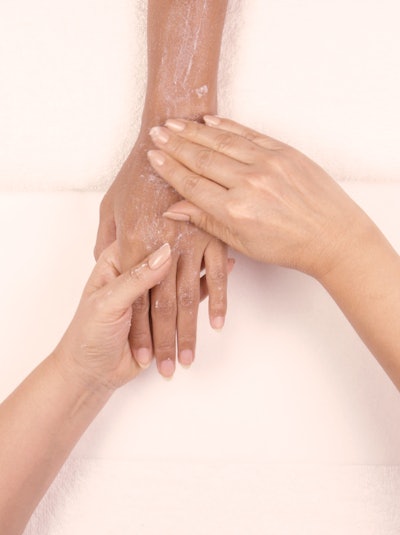 1. Apply OPI Pro Spa Micro-Exfoliating Hand Polish to the top of the hands and forearms, and massage in a circular motion. Continue to exfoliate for 2 minutes before wiping the hands and forearms clean with a warm, damp towel.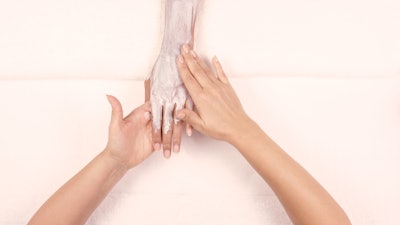 2. Next, apply a thin layer of OPI Pro Spa Soothing Moisture Mask to the hands and forearms.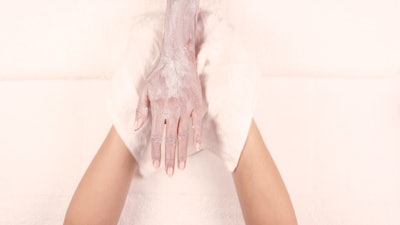 3. Wrap the hands in a warm, damp towel. Wait 5 minutes, then remove the mask using the same towel and cleanse the hands.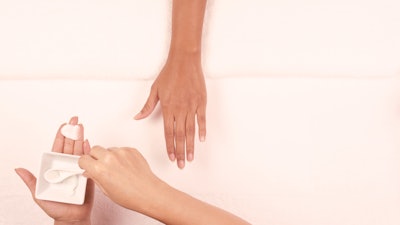 4. Next, apply OPI Pro Spa Moisture Whip Massage Cream to your hands. Warm the cream between your palms before applying.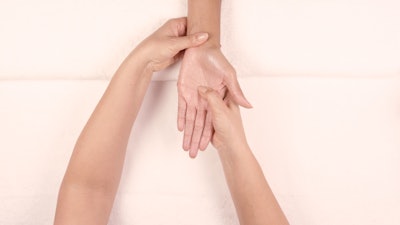 5. Massage the cream into the hands and forearms for at least 5 minutes.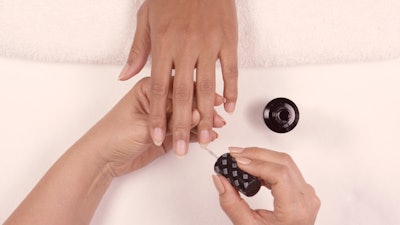 6. To finish, remove residue from the nails with Expert Touch Nail Wipes* saturated with N.A.S. 99*. Then, continue with the service as usual.
-Dana Loth
What are your thoughts on the new OPI Pro Spa System? Let us know in the comments below! 
[Images: Courtesy of OPI]
MORE FROM OPI: