The end of 2016 welcomes a time of changes even for brands like CND which announced the redesign of their Advance Nail Treatments and Service Essentials products. Since November, the professional nail brand has been working hard to roll out this redesign.
CND Service Essentials are everything nailpros need to ace their appointments. From the Offly Fast Moisturizing Remover formulated to easily remove Shellac, the line also includes a cuticle remover, hand cleanser, nail surface cleanser and quick dry spray. These newly labeled products provide professional nail techs everything they need for efficient sessions with clients.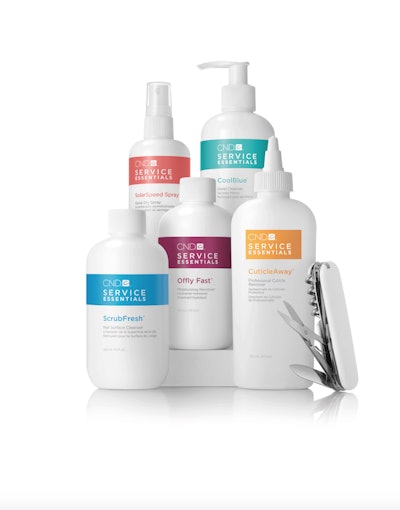 The CND Advanced Nail Treatments offers an exclusive system of products that help address client needs whether its dryness or damage. The system includes a cuticle exfoliant, keratin treatment and nail enhancer available for both in-salon and at-home use. With the latest redesign, Readers' Choice Award winner, Solar Oil, also got a new look.
[Images: Courtesy of CND]