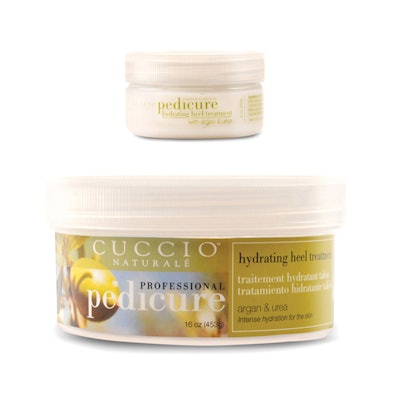 Add value to your pedicure services by giving much-needed hydration to client's heels – one of the driest parts of the skin.
Cuccio Naturale's Professional Pedicure Hydrating Heel Treatment has a spa-like feel and includes organic active ingredients like argan, which renews cells and leave skin soft; plus urea, to provide the hydration that heels crave. Vitamin E – also used in massage oil – adds an element of luxury.
You can try Cuccio's Heel Treatments in coconut or original scents in either the large 16 oz. container or the 2 oz. container for either sampling or retail.
[Images: Cuccio]