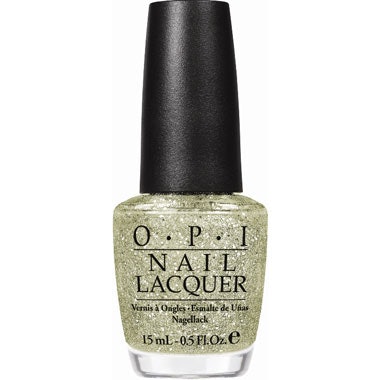 In conjunction with the French Open, OPI is launching four new shades of nail polish for the Glam Slam! collection. The collection is inspired by the winning spirit of tennis star Serena Williams. The first Lacquer set includes a silver glitter called Spark de Triomphe and White Shatter. Once applied over completely dried Nail Lacquer, Shatter begins to crackle, creating a two-texture pattern on each nail. The second Lacquer set features the shimmery Rally Pretty Pink and Red Shatter. As with all OPI Nail Lacquers, the Glam Slam! collection contains no DBP, Toluene, or Formaldehyde.
"We are very excited to continue working with tennis superstar Serena Williams to launch the next Glam Slam! shades," said Suzi Weiss-Fischmann, OPI Executive VP & Artistic Director. "France is a country with a rich history in fashion and setting trends. These four new color options are ideal for showcasing your own personal style, à la Serena, whether worn alone or overlaid with Shatter for instant nail art."
---
Post your nail art in our Users' Nail Art Galleries » and share, vote or link from your own nail art blog! Don't miss our  digital edition for step-by-step nail art » and check our website's nail art archives » for nail art you might've missed!
---
"Whether I'm on or off the court, style is important," explains Serena Williams. "In addition to watching the runways for the latest trends, I think it's important to add my own unique elements. With the new White and Red Shatter, I can customize my nails for a high-fashion take on the classically elegant silver and sunset shades in the Glam Slam! France collection."
The Glam Slam! France collection will be available in May 2011.