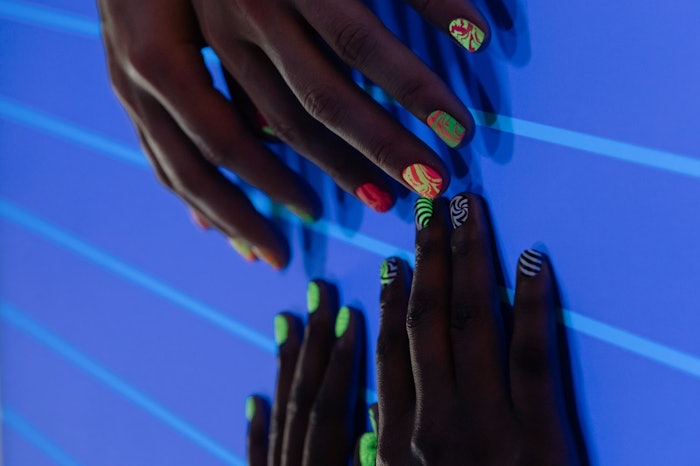 Courtesy of: Pexels/cottonbro studio
From ice cream nails to the newly loved glazed donut nails - which has been posted the most on the holy grail of social media, Instagram?
To find out, nails.co.uk analyzed 8,645,678 nail selfies on Instagram, looking at the hashtags used on each post which link with 100 nail trends.
They discovered that neon nails are the most Instagrammable nail design EVER. 
People are channeling their inner 80's style with bold neon nails. Of the 9.4 million nail selfies analyzed, neon nails that took the crown. #neonnails takes up 18% of the nail selfies analyzed with 1.59 million photographs tagged with that hashtag.
The second-biggest nail trend of all time is #holographicnails.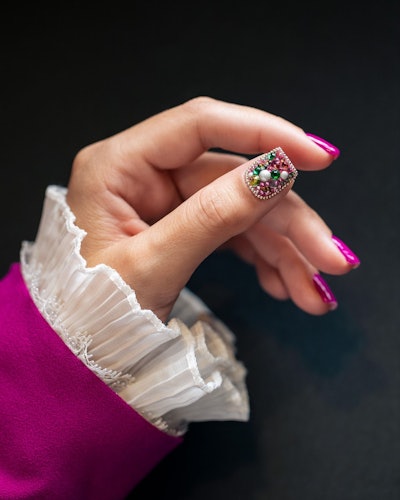 Nails found that 1 in 10 (10%) of nail selfies on Instagram are tagged with #holographicnails. The hashtag has a total of 8.6M posts. The holographic pigments applied to the nails refract the light in a way that creates a uniform rainbow. Holographic nails were a huge trend last year and are one many wish to showcase their on Instagram.
3D nails are on the podium for the most grid-worthy manicures. 
3D nails are in third place, with their corresponding hashtag gathering a total of 6.9M posts on Instagram. 3D nails were popular at this years Met Gala, with Lil Nas X, Lizzo and Rita Ora rocking 3D bling nail designs. 
You can see the list of the top 10 most Instagrammable nail trends below. 
Top 10 Most Instagrammable Nail Trends 
#neonnails: 1,596,620 posts 
#holographicnails: 858,665 posts
#3dnails: 693,677 posts
#abstractnails: 676,540 posts
#sparklenails: 585,165 posts 
#floralnails: 357,478 posts 
#mermaidnails: 348,052 posts 
#gradientnails: 281,181 posts
#swirlnails: 268,411 posts
#jellynails: 253,986 posts