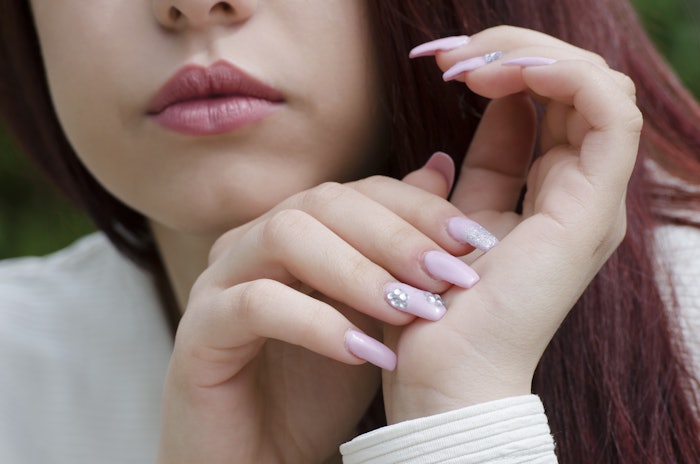 Courtesy of 79249720 © Homofaber | Dreamstime.com
We asked our Instagram followers to share their thoughts on #Nailgate
#Nailgate: An Australian high school barred students from graduating due to their fake nails. Some students were eventually allowed back into the hall, but they were made to sit in the back and did not have their names read out at the ceremony. One student was still denied inclusion despite trimming her nails in haste, according to News.com.au.
Our Instagram followers lent their viewpoints on #Nailgate with some supporting the school's dress code and others empathizing with the banned students. Thanks to all our readers who shared their thoughts, we love hearing from you!
Responses have been edited for length and clarity. 
@nesiantink: No, it's not part of the uniform. Schools have their own strict dress codes, but to affect them graduating or anything big like that is absurd. What someone chooses to appear as should never affect education.
@rebelle.nailco: This is a bit much at the HS age. These girls are like 18. If it was elementary age, I would be a bit more understanding, but this feels a bit much IMO. 
@nails_eas: I went to a school that didn't allow any nail polish at all. As an adult, I can say it's weird and saps kids' creativity and self-expression; however, it was their rules, so idk.
@sexxy_lil_nailz: If the school had a dress code for graduation, then the ban was deserved. My high school had certain policies at the time of graduation, and I decided to go against it. It cost me my graduation ceremony, and my name was not announced either. Lesson learned. 
@tanyastipsntoes: They are GRADUATING. Let's focus on their accomplishments and future, not someone else's judgmental issues with their personal cosmetic enhancements. 
@originalnailsbynicole: Nails don't affect anyone's ability to learn, so it seems ridiculous to me. It's graduation for older girls, just like someone might put on makeup or get their hair done for the special day. They wanted nice-looking nails for the occasion. Apparently, one even chopped them off and still wasn't allowed in, so this is just someone power tripping on some poor young girls.
@just_a_girl_214: I know for certain sports we couldn't have nails longer than our fingertips – fake or real it didn't matter. They cited safety reasons. Graduation is not a sport though. This is ridiculous. 
@ericanailedme: Ugh I can relate. I went to a catholic school. Dress code is just that. I would say make an exception for graduation though.
@sevenluckynails: That's honestly despicable. I understand there are dress codes. I went to an Australian high school - but being barred for your nails AFTER the school year is over, when these girls are celebrating a milestone, is just spiteful and, frankly, insane.
@ctrycosmo: This is ridiculous! Let's focus on something more important, such as academics and learning. Remember these are only 10th graders. What kind of message are these so-called adults teaching these young girls? Your nails are an expression of your individuality, especially in a place where everyone has to dress alike. These adults need to get a grip and focus on the important things.
Follow Nailpro on Instagram and subscribe to our free daily newsletter to receive the latest news for nail professionals.