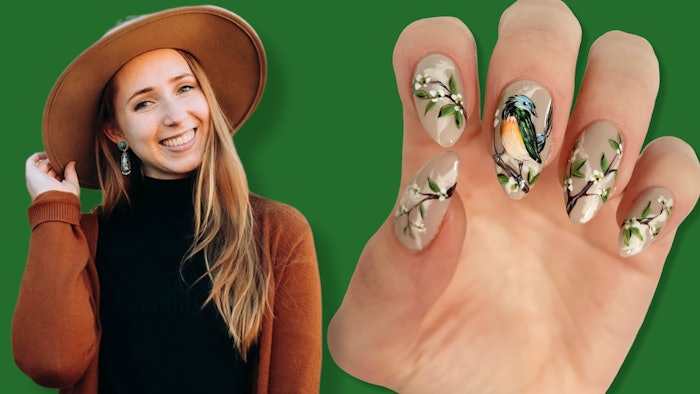 30 Under 30 Spotlight: Jane Tuttle 
Jane Tuttle (@designbyjanet_) is a private nail tech based in Middleton, Idaho and Albuquerque, New Mexico.
Read our November/December 2022 digital magazine to see the complete list of 30 Under 30 winners.
Q&A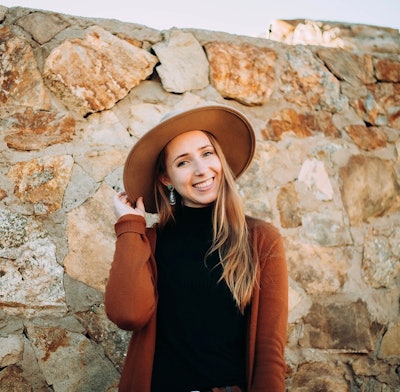 Nailpro (NP): Tell me a little bit about yourself! How did you get started, and why did you choose to become a nail tech?
Jane Tuttle (JT): I started watching YouTube tutorials on nail art when I was 12, and it sparked a passion and desire to become the best hand-painted nail artist I could be. I loved finding out how every aspect of the manicure was an art form in and of itself, from the prep work to perfect application. I chose to further my career and become licensed as a nail tech because I loved the ability the job gave you to meet new people and form connections with complete strangers who turn into friends. I love the flexibility as an independent nail tech and the creative freedom I have to play around and design beautiful sets that people love. 
NP: What is the toughest part about your job as a nail technician/nail artist/salon owner?
JT: Navigating the customer service side of things — staying true to what I believe and think while also keeping the space professional and comfortable for each individual client.
NP: What do you love about your job?
JT: I love seeing my clients' reactions when they see their nails after we did some extensive art on them. That brings me the most joy. 
NP: Where do you find inspiration?
JT: I love finding the occasional wallpaper but my favorite inspiration is personal things to my clients. Whether that be their animals or favorite location, food, activity, ect.. I love creating personal sets for each individual based on them. 
NP: What is a piece of advice you would give other nail technicians who are just getting started?
JT: Don't worry about pleasing everyone. Clients come and go, focus on the ones who appreciate your work but more importantly, the ones who appreciate you. Find your niche and dive in. Do what inspires and motivates you. For me, that's hand painted nail art and gel manicures, and that is all I offer. 
NP: What is a tip you have about any technique, service, business, etc.?
JT: Invest in quality tools. You may be a good artist, but with the right brushes and paints, you could be a great artist. 
NP: What is your favorite service to offer?
JT: I offer something called a mystery manicure where I design a set based on the clients' choice of theme, and I LOVE doing those. They bring me so much joy to surprise the clients with something I put a lot of thought and time into. 
NP: Who is your role model?
JT: I love @GaudyOctopus' work.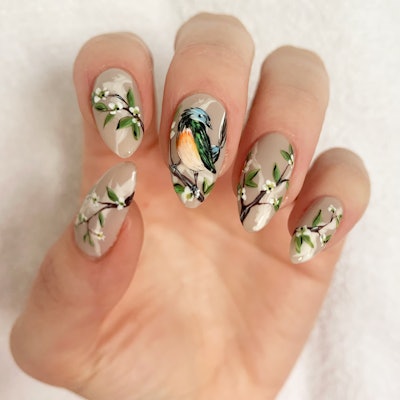 NP: What is one of your proudest achievements as a nail tech?
JT: Knowing that I've positively impacted a clients' life.
NP: What do you love about the nail community/industry?
JT: I love that in the nail community there is so much support, and everyone cheers everyone else on. 
NP: What are your top goals as a nail tech?
JT: I would love to work on movie sets and work with celebrities on some level, designing nails for fashion events, etc. But ultimately, I just want people to love what they receive and go away happy after seeing me!
Follow Nailpro on Instagram and subscribe to our free daily newsletter to receive the latest news for nail professionals.