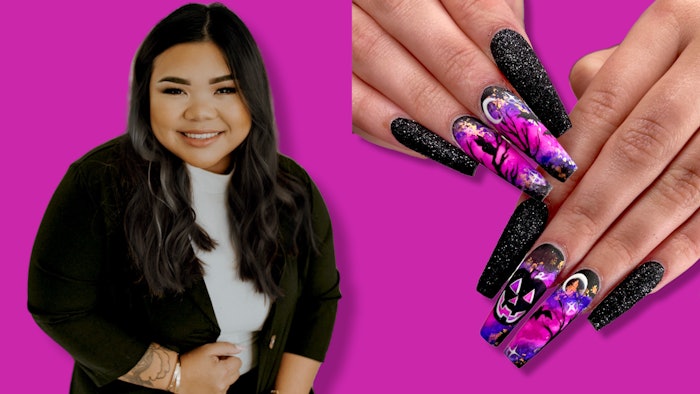 30 Under 30 Spotlight: Evie Le 
Meet the Lincoln, Nebraska-based nail tech and Owner of Evolve Nails Co., Evie Le (@eviedidthat). 
Read our November/December 2022 digital magazine to see the complete list of 30 Under 30 winners.
Q&A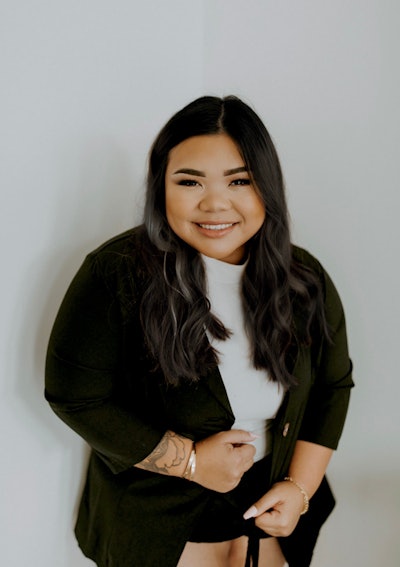 Nailpro (NP): Tell me a little bit about yourself! How did you get started, and why did you choose to become a nail tech?
Evie Le (EL): In 2017, I started at a cosmetology school with the intention of becoming a hairstylist in a city 30 minutes from my hometown. During that time, I worked at a hair salon as a receptionist and traveled back to help my parents with their nail salon. After hair school, I was in a car accident and was not able to travel back into the city to continue hair, so I worked full-time at my parents' nail salon. They helped me set up a whole hair and shampoo station. I was doing nails when I didn't have hair appointments, but that's when I became fascinated with nails. I chose to become a nail technician because it allows me to be an artist and creative. 
NP: What is the toughest part about your job as a nail technician/nail artist/salon owner?
EL: I feel like the toughest part for me would be trying to please all my clients but also myself. It's really hard to say no at times, so I have a hard time finding work and personal life balance.
NP: What do you love about your job?
EL: I love creating art on my clients' nails and seeing them have the cutest nails in Nebraska.
NP: Where do you find inspiration?
EL: I find my inspiration from different social media platforms, such as Pinterest, Instagram and TikTok. 
NP: What is a piece of advice you would give other nail technicians who are just getting started?
EL: We all started at 0 clients. Keep practicing, remember to analyze what you did wrong and try to improve. 
NP: What is a tip you have about any technique, service, business, etc.?
EL: My biggest tip is to always put yourself first, and be confident in your work. Don't let others bring you down.
NP: What is your favorite nail trend right now?
EL: My favorite trend is bright colors with abstract designs. 
NP: What is your favorite service to offer?
EL: Anything with art involved, like hand painted designs.
NP: Who is your role model? 
NP: What is one of your proudest achievements as a nail tech? 
EL: Being able to inspire others around me, so they can do it too!
NP: What do you love about the nail community/industry?
EL: I love how we all inspire and hype each other up.
NP: What are your top goals as a nail tech? 
EL: My top goal is to share my passion with other technicians, so they can educate their clients for cute and healthier nails.
Follow Nailpro on Instagram and subscribe to our free daily newsletter to receive the latest news for nail professionals.