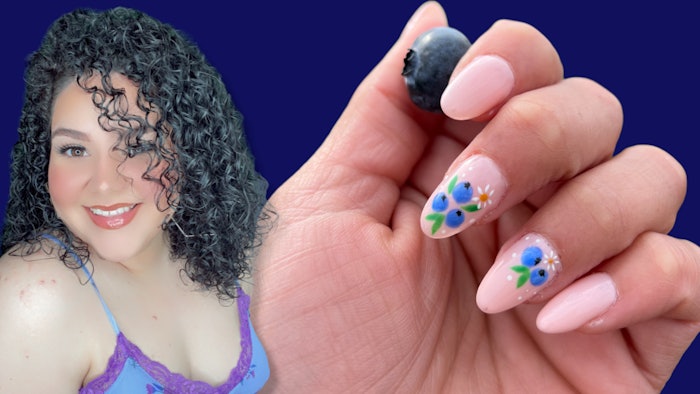 30 Under 30 Spotlight: Corina De La Garza 
Meet Florida-based nail tech and gel nail art specialist Corina De La Garza (@corinadelagarza). 
Read our November/December 2022 digital magazine to see the complete list of 30 Under 30 winners.
Q&A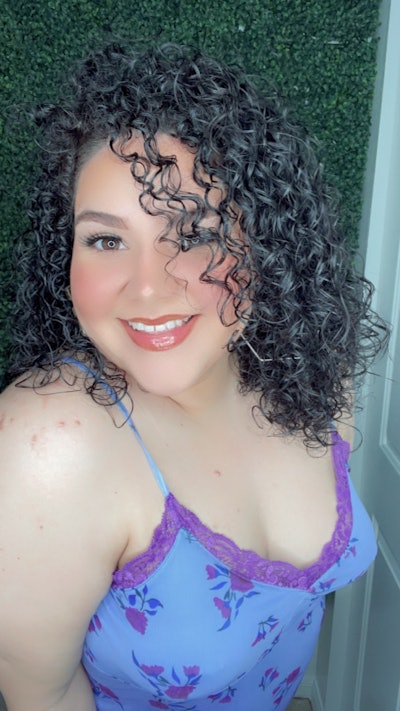 Nailpro (NP): Tell me a little bit about yourself! How did you get started, and why did you choose to become a nail tech?
Corina De La Garza (CG): I was born and raised in Plant City, Florida. I have always been obsessed with nails since I was very young. If you knew me, you knew I always had my nails done, and they were always very unique and different. In 2019, before COVID, I got fired from a job that I put a lot of years into. I told myself I would never let another company have control of my life like that and just get rid of me. Losing my job is what motivated me to go to beauty school to get my license as a full specialist and to become my own boss. At first, I did not think I would be good at nails, but I did not give up. I went out seeking training and found some amazing mentors that trained me to be the nail artist I am today. I'm not anywhere close to where I want to be, but I will continue to grow and get better every day. 
NP: What is the toughest part about your job as a nail technician/nail artist/salon owner? 
CG: The toughest part that I am facing right now is giving myself time off. I can never say no to people, so I end up working on my days off.  
NP: What do you love about your job? 
CG: Interacting with my clients, getting to know them on a personal level. They are not just my clients – I see them as my friends. 
NP: Where do you find inspiration? 
CG: Everywhere, magazines, social media, fashion, energy… 
NP: What is a piece of advice you would give other nail technicians who are just getting started? 
CG: Just go for it! I wish I would have started my nail journey sooner, knowing how obsessed I was with nails growing up. If you have the passion and a love for nails or anything, go for it and let it see where it takes you.
NP: What is a tip you have about any technique, service, business, etc.? 
CG: Practice makes perfect. I know it's very cliché to say, but I really believe in this saying. I would not be here today if I didn't not practice my techniques. 
NP: What is your favorite nail trend right now? 
CG: Definitely the smiley face trend. How could you not smile looking at a smiley face on a nail?
NP: What is your favorite service to offer? 
CG: Hard gel on natural nails. I love seeing the process of helping my clients nails grow long and strong. 
NP: Who is your role model? 
CG: I look up to a lot of talented nail artists, but my real role models are my parents. They came from nothing, working in the fields and working multiple jobs to now being entrepreneurs and providing a great life for my brothers and I. Their work ethics, ambition, hard work and drive is what I look up to the most. Both of my parents are my role models.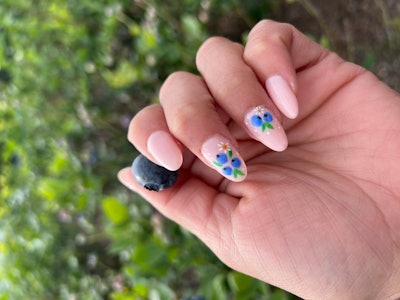 NP: What is one of your proudest achievements as a nail tech? 
CG: Receiving this nomination, I am very grateful. 
NP: What do you love about the nail community/industry? 
CG: How much nails have evolved in the past couple of years. There are so many different services, techniques, products and styles. Nails are a way to express yourself for all humans.
NP: What are your top goals as a nail tech? 
CG: I would love to work in New York Fashion Week, doing nails for high fashion designer shows. 
Follow Nailpro on Instagram and subscribe to our free daily newsletter to receive the latest news for nail professionals.